F1 2020

We run the game quality set to Ultra High.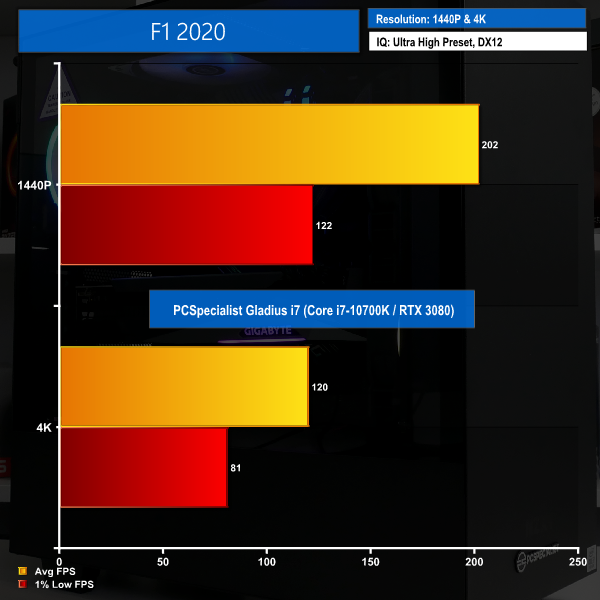 Red Dead Redemption 2

We run the game with image settings manually set to High and the DirectX 12 mode enabled.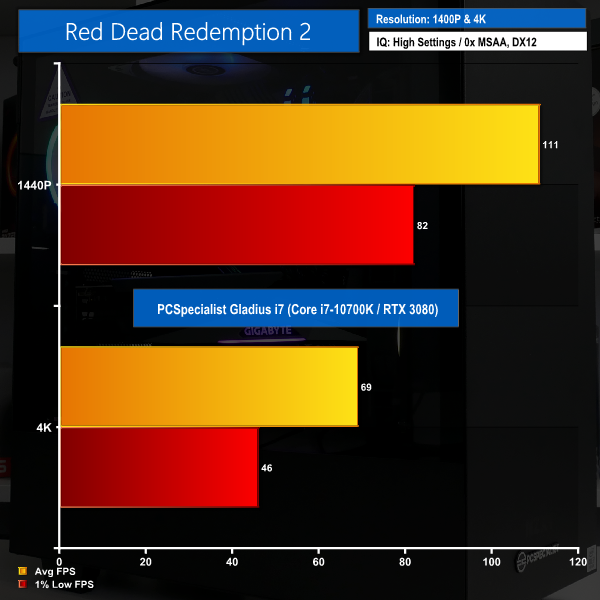 The Division 2
We run the game with quality set to Ultra, VSync disabled, and DX12 mode.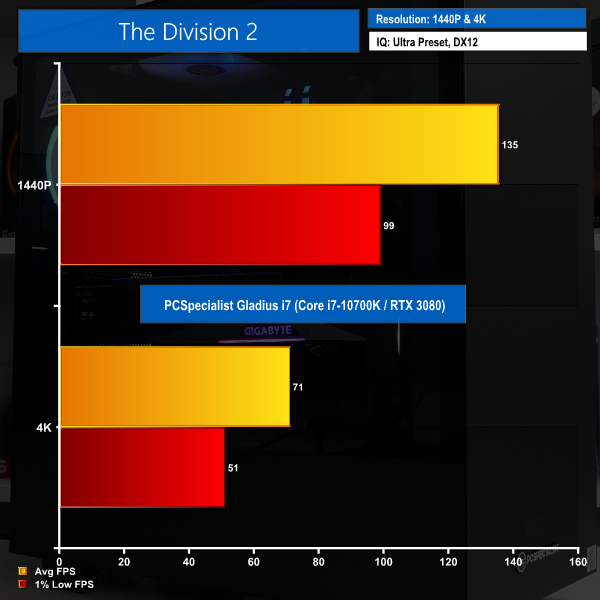 Shadow of the Tomb Raider

We use the DirectX 12 mode, anti-aliasing disabled, and the Highest quality preset.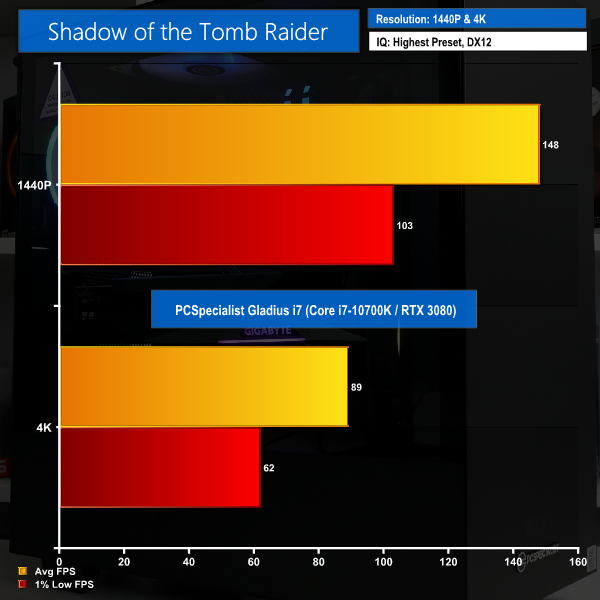 Intel's Core i7-10700K is a superb gaming processor thanks to its Skylake-based architecture and high turbo clock speeds. This allows the performant RTX 3080 graphics card to flex its might extremely proficiently at both 1440p and 4K.
4K60 looks perfectly achievable in all four of our tested gaming titles with the PCSpecialist Gladius i7 system. And if you're a 1440p high-refresh rate gamer, the FPS numbers look to be very alluring.