Last year, Sony announced that it was trying to bring backwards compatibility to the PlayStation 4 in a different way, using a cloud gaming service known as PlayStation Now. This service allows PS4 owners to rent and stream older titles to their consoles and now, an influx of 105 games is planned this week, pushing the overall library above the 250 game mark.
PlayStation Now is powered by Gaikai technology, which Sony acquired a few years back. New games to land on the service include the Lost Planet games, six Resident Evil titles, several games from the Street Fighter series, Dead Rising 2 and even some indie games.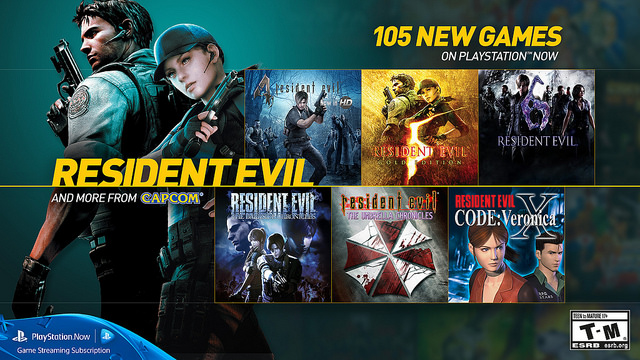 The full list of new games coming to the service can be found on the PlayStation blog post, which lists them by genre. Right now, the streaming service is available in the US and UK, with varying prices, though you don't have to purchase, or in some cases re-purchase, every game, you can subscribe for a monthly fee and get access to the library. An all access pass will set you back $19.99 or £12.99 per month.
KitGuru Says: I haven't had the chance to try PlayStation Now for myself but I've had varying experiences with cloud gaming and I wouldn't say it is ready to replace true backwards compatibility. Do any of you use PlayStation Now at all?