Hot on the heels of yesterday's report that Nintendo is opening itself up to more mature games on the Switch, Bethesda has announced its release date for DOOM on the console. If shooting demons on the go appeals to you at all, then you'll be able to do so starting from the 10th of November.
The Nintendo Switch has been receiving a ton of third-party support this year. Not only is Bethesda bringing DOOM, Skyrim and Wolfenstein II to the Switch, but Ubisoft developed its own Mario game and Rockstar is releasing LA Noire on the system.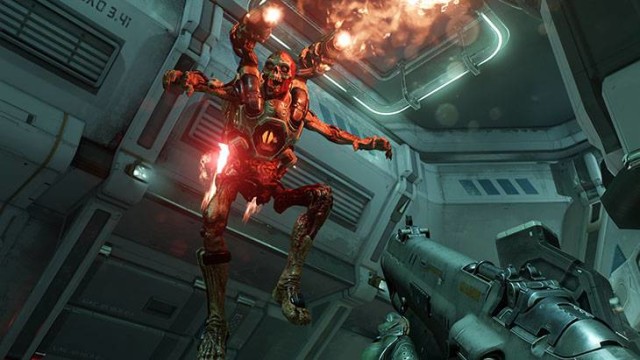 So far, hands-on impressions of DOOM on the Switch have been positive, though it unfortunately can't reach the same 60 frames per second target as the Xbox One and PS4. That is the price you pay for portability though. Wolfenstein II will follow afterwards in early 2018.
Right now, the top ten best seller list on the Nintendo Switch only contains two first-party Nintendo games. This is especially good news for third party publishers, as it shows there is plenty of consumer interest in non-exclusive titles on the console.
KitGuru Says: I was a little worried about third-party support when the Switch first launched in March but publishers have jumped on board much faster than anticipated. I'm not sure if I'll end up getting DOOM on Switch, but Skyrim and LA Noire do jump out to me. Are any of you planning on picking up some new Switch games over the next couple of months?