Although Steve Jobs always wanted to build his own universe around Apple and its products, he carefully examined devices made by other companies and in many cases liked them. One of the companies he admired was Sony, so, he frequently visited its headquarters, looked at new products and shared his opinion. Some of such opinions were taken into account and resulted into new devices. Sony also influenced many of Mr. Jobs' decisions.
Akio Morita, a co-founder of Sony, often invited Michael Jackson and Steve Jobs to Sony Corp.'s headquarters and gave them personal tours. While Apple and Sony were close even while Mr. Jobs was not at the helm of the former, he remained a special friend of Sony until Howard Stringer became the head in 2005, according to Kunitake Ando, the ex-president of Sony, who was interviewed by Nobuyuki Hayashi, a Tokyo-based IT journalist and consultant.
"He always calls me out of sudden and asks 'can I go visit you today?'," recalled Mr. Ando. "He often demanded to bring the latest Sony products to him. In most cases, he already knew very well about the products inside out."
Being a thoughtful person who loved the technology, Mr. Jobs always shared his opinion about Sony's products. For example, he criticized the company for Universal Media Disc (UMD) media that was used in the PlayStation Portable, claiming that optical media was outdated in 2005. While the PSP was still launched with an optical disc drive, its successors – PSP Go and PlayStation Vita – rely on Wi-Fi connection or PS Vita NAND flash-based memory cards.

"Steve Jobs always had opinion on each of our product. When we launched PSP (PlayStation Portable), he complained why we were still using discs. He told discs are so out-of-date," said Mr. Morita.
Another Sony product inspired by Steve Jobs was Cyber-shot camera with integrated GPS. In fact, a number of modern Cyber-shot cameras come with built-in GPS modules.
"Once, he took one of the latest Cyber-shots in hand and said 'if this thing had a built-in GPS, I can record everything that happens to my life'," recalled the former executive of Sony.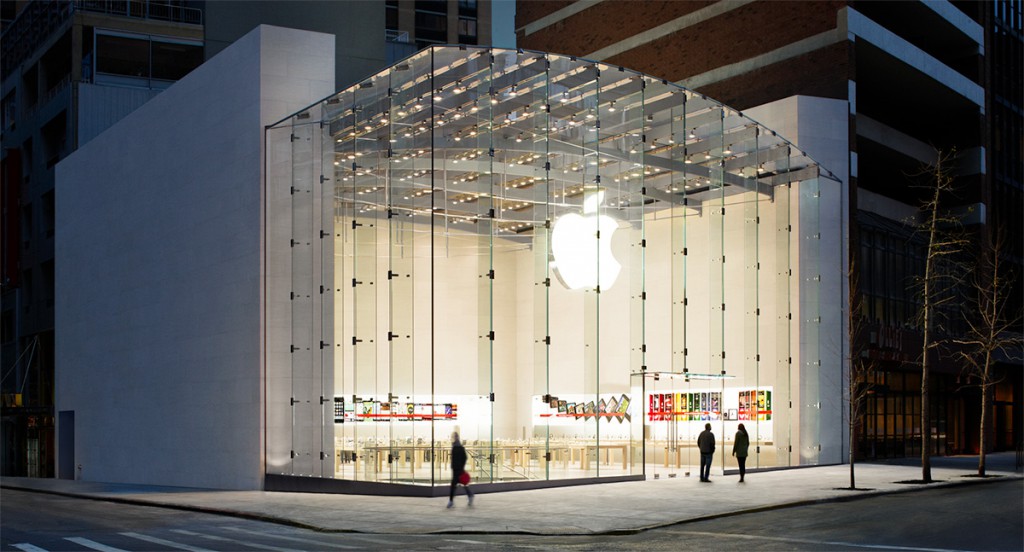 The legendary head of Apple studied Sony's experience carefully and learned a lot from the company. For example, the idea of Apple retail stores came from Sony's SonyStyle business. When Steve Jobs asked Kunitake Ando how Sony ran the retail outlets and why did they own them at all, the Sony exec explained that while volume resellers would sell "your products well, but they do not tell the customers what you want to do with your products", which is what Sony wanted to do in its SonyStyle stores.
"And that is exactly what we need," Mr. Jobs reportedly replied.
KitGuru Says: Honestly speaking, Apple and Sony not only share their never-ending pursuit for perfection, but also inclination for proprietary standards that make technology a lot more complicated.