Earlier today, we first heard about Apple's HomePod firmware update escaping in to the wild, giving software developers a chance to pick it apart to uncover hidden information. The update told us a lot about the HomePod itself but it also appears to have plenty of iPhone 8 details hidden within, confirming multiple rumours surrounding the phone's use of biometric scanners, as well as its design.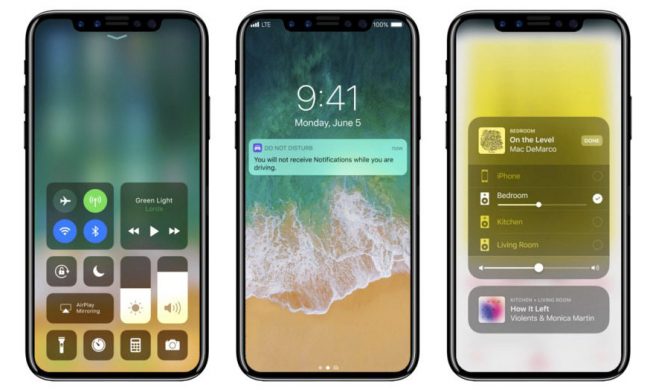 Once again, this information has been coming from Steve Troughton Smith, who previously uncovered the HomePod details. After digging even further through Apple's firmware, he stumbled across something called the 'Biometric Kit', which contains code confirming that the next iPhone will feature an infrared face scanner to unlock the next iPhone. This may also end up being used for Apple Pay, particularly if rumours prove true and Apple could not fit the TouchID sensor under the display of the phone.
Speaking of the iPhone 8's display, an image of that was also tucked away in the firmware, under a file called 'Payment_glyph_phone-D22'. As you can see above, it's not a proper picture of the phone but it is an outline of the display we have all seen rumoured lately. The display takes up the entire front of the phone, aside from a notch in the top centre, which still has speaker for phone calls.
We have seen plenty of convincing renders, leaks and dummy iPhone models over the last few months all hinting at this design but now that has been uncovered within Apple's own software, it should be completely, 100 percent confirmed. Now all that's left to do is wait for September, at which point Apple will put its marketing spin on everything we have been hearing for months.
KitGuru Says: I guess we shouldn't be surprised that Apple managed to leak iPhone 8 details inside of its own software. After all, this is the same company that held an employee presentation on how to avoid leaks, only to then have the presentation leak. It seems Apple has grown to a point where it just can't keep a secret anymore.