With Huawei yet to really crack the Western market, I think the Mate 10 Pro is a fabulous device that can really get the company into the mainstream.
For starters, it is very well designed with a lovely glass back and aluminium frame. The curved edges also make the phone lovely to hold, and the Gorilla Glass should resist scratches, too.
The 6-inch 18:9 AMOLED display is a real joy to use as well, with really punchy colours and an incredible contrast ratio. There is a very small amount of colour shift when moving the phone at different angles, but it is a very minor point.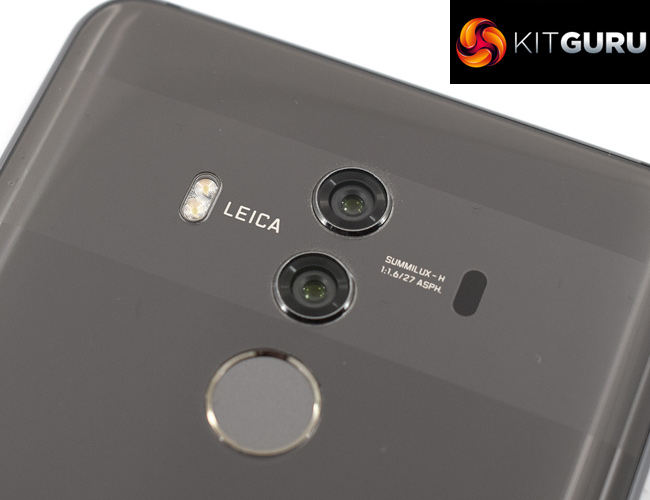 Elsewhere, the phone is very fast thanks to the Kirin 970 processor, while 6GB of RAM gives you a very large buffer for keeping apps open and switching between open apps quickly. I'm yet to be fully convinced by the integrated NPU, though, so we will have to wait and see where Huawei takes that element of the phone.
The dual-camera setup is another winner for Huawei – created in partnership with Leica, both cameras can take simply breathtaking photos with a variety of modes and features baked-in. Factor in the class-leading battery life and the Mate 10 Pro looks to be simply flawless.
It's not quite perfect, though, as the software is the only slight let-down – there are just a few annoying features which can cause a bit of frustration, like the phone telling you apps are running in the background when you're actively using them. There are some intuitive aspects to the software, though, so it is not all bad – I would just like to see a slightly more 'stock' experience with the next phone.
That being said, for £699 here in the UK, the Huawei Mate 10 Pro gives you a heck of a lot of phone for the money. It has all the main areas – display, design, battery, camera – absolutely nailed, and it is only the slightly frustrating software that stops us giving this phone a full 10/10. Even with the software quirks, this is still a phenomenal phone and one we can recommend wholeheartedly. Samsung, LG and Apple better watch out – Huawei has truly announced itself with the Mate 10 Pro.
Having had a look online, while MSRP is £699, Carphone Warehouse currently has the Mate 10 Pro for £529 SIM-free over HERE. At this price, all flaws are forgiven – it is a simply incredible deal. We've been told this pricing is only valid for two weeks, though, so if you don't want to miss out on this deal, best to act fast.
Pros
Lovely design.
Fantastic display.
Excellent camera setup created in partnership with Leica.
Very fast.
Class-leading battery life.
Fingerprint reader is very quick.
Cons
Software has some quirks.
AI is easy to miss.
KitGuru says: Even at its £699 MSRP, the Mate 10 Pro offers really good value as it excels across multiple areas. At its current price of £529 from Carphone Warehouse, this is only amplified – I've never seen such a proficient flagship offer such value as well. Huawei is onto a real winner.