There is no doubt in my mind that the Huawei Mate 20 Pro is one of the most feature packed smartphones – if not the most feature packed – to come out in 2018.
It really has it all – high resolution screen, new 7nm processor, in-screen fingerprint scanner, 4200mAh battery, wireless charging, reverse wireless charging, triple camera setup … and the list goes on.
For me, I have to say it is probably a phone best suited for power users. It is very fast, the battery life is excellent and the large 3120x1440p display naturally lends itself to that kind of user.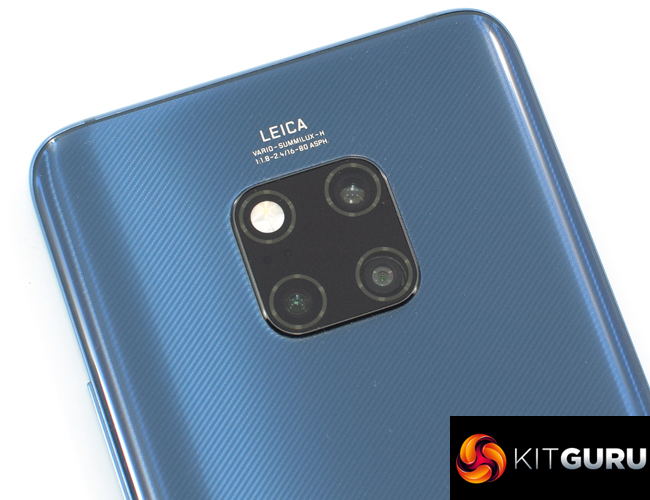 Other features I really like include the ultra wide lens – it is by far the best ultra wide-angle implementation I have seen from a smartphone so far – as well as the super fast SuperCharge technology which got me a 68% charge in 30 minutes.
So while there is certainly a lot to like about this phone, after using it for a month I have to say I am able to see past all the headline grabbing features and get to some of the issues which hold this phone back.
Foremost among these is the 'gluegate' issue, which I experienced first hand – it is not pretty. Huawei was quick to offer me a replacement which did not have the problem, but for a customer who buys one, I have heard stories of people going through multiple replacement phones before getting one without the issue. For me, it just tarnishes the phone slightly, and I think Huawei could be doing more to actively weed out these faulty devices.
Then there's the speaker, which is noticeably worse than the P20 Pro, and this seems to stem from Huawei's decision to ditch the speaker grille and funnel the sound out through the USB-C port instead. I have to say I don't understand it and it seems a shame to reduce the speaker performance in this way. I use my phone's speaker all the time and this was a definite negative during my time with the phone.
Another area I am not sure about is the in-screen fingerprint scanner. It's certainly new and innovative, but at this point in time the technology can't yet compete with a proper capacitive scanner like that on the P20 Pro. To my mind, Huawei has sacrificed speed for a cool feature which isn't quite where it needs to be to justify its inclusion on a flagship like this. This is just my opinion, and perhaps I am just being a Luddite, but I would still prefer a faster traditional scanner instead of a slightly slower in-screen one any day of the week.
So, after a month of use I feel I have seen both the good and bad of the Mate 20 Pro. It impresses me and irritates me in almost equal measure. Its issues do mean I can't justify giving it our top 'Must Have' award, but if you get a sample without the gluegate issues, it is a proper flagship absolutely jam-packed with features.
Ultimately, though, I feel at this price that gluegate is a bit of a stain on the Mate 20 Pro's reputation, while it also needs to fix a couple of other smaller issues.
You can buy the Mate 20 Pro SIM-free for £899 from Carphone Warehouse HERE.
Pros
Sleek and ergonomic design.
Very fast Kirin 980 chip.
Ultra wide-angle camera is fantastic.
Excellent battery life.
Super fast wired charging.
Cons
Gluegate is an issue that needs addressing.
Speaker sounds noticeably worse than P20 Pro.
While in-screen fingerprint scanner is cool new technology, it is not as fast as P20 Pro's capacitive scanner.
KitGuru says: The Huawei Mate 20 Pro is a mega phone packed with features, many of which I love. I do feel that the gluegate situation has slightly tarnished the phone, though, especially considering the new high price of the handset.