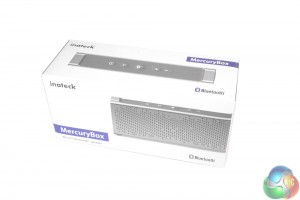 The packaging for the Mercury Box is quite basic, but functional. It is white with a large picture of the speaker itself, as well as its model number and package contents listed on the end. The rear breaks down some of its more attractive qualities – including waterproofing capabilities and auxiliary inputs.
Inside the main box is… another box. This one is entirely black and offers more protection and padding for the speaker while it is winging its way to you.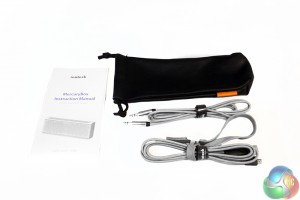 Inside, along with the Mercury Box itself, is the promised carry case, charge cable, auxiliary 3.5mm data cable and a start up manual.