Although rather bland in appearance, Inateck's allusion to Apple hardware on its homepage suggests this was intentional. It is looking to appeal to those who adore the refined, aluminium MacBook look and if that is something you like, this one probably ticks all the boxes. It is compact, with a cool-to-the-touch metallic shell and a circular perforated grill on the front.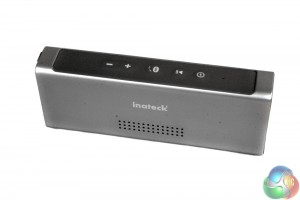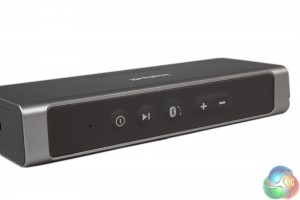 On the reverse side, there is another grilled section, with a small Inateck logo just above it. All corners on this speaker are rounded, which eliminates any potential issues from stepping on it down the line.

The very top features a rubberised panel for the controls – to keep that pesky water out – and they include: power on/off, play/pause, Bluetooth/ speakerphone and volume up and down. The volume controls also double as track skip buttons too. Though in an interesting choice, pressing one skips, while holding the volume adjusts it. We would have expected it to be the other way around.
At one end of the Mercury Box you will find a rubber panel which when bent back gives you access to the micro-USB charge port and the 3.5mm audio data port for auxiliary input.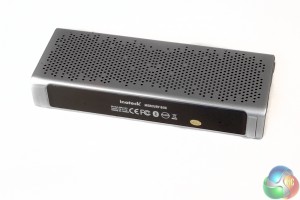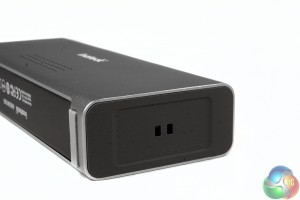 The other end has a rubber-holed panel which lets you connect a carry string or similar clip system for ease of transportation. The underside has a black plastic panel which looks much like the rubberised top side panel, alongside a pair of rubber feet to keep the speaker in place and prevent scratches on desk tops.