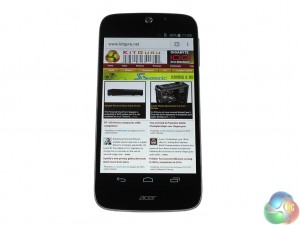 The display found on the Jade range of phones has impressed me previously, and that is certainly the case again here with the Jade Z. We have the same 720p, 5-inch display as found on the previous models, and this gives a pixel density of 294 PPI. Regular readers will know I favour a PPI level of around 300 and above for a crisp display, so the Jade Z has enough pixels for me and it gives a crisp image.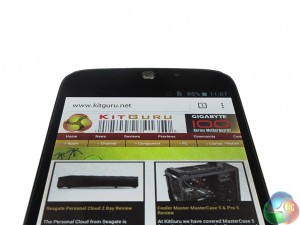 Actual image quality is also decent, as we have an IPS LCD panel. Viewing angles are as good as they have always been on other Jade phones, so flip this phone any which way and you will be able to get a clear picture without colour shift.
Brightness levels are a slight let-down, but nothing horrendous. Indoors it is fine (as ever), but once the phone is taken outdoors it does struggle in bright sunlight. It is not awful, but a brighter screen would make life more comfortable for outdoor use.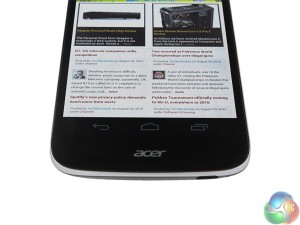 While the display remains dependable, it is sad to see Acer happy to leave things be without improving on them. This is the same display as found on the original Jade, and while it is perfectly competent, Vodafone managed to fit a FHD IPS Quantum display on their Smart ultra 6 – for £25 less than the Jade Z. Acer seem happy to tread water with the Jade Z's display, which consumers (and this reviewer) may well find tiresome.