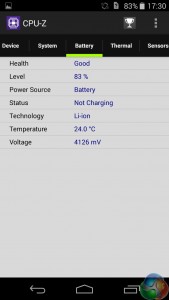 The included battery is a 2300 mAh unit, which should hopefully do the job for a 720p display and a quad-core CPU.
Simulating real-world usage, meaning WiFi or mobile data was always on (as was auto-sync), I found the Jade Z performed better than its predecessors. It could last a day, perhaps not as comfortably as the impressive Vodafone Smart prime 6, but you should have around 10% spare after a day of regular usage.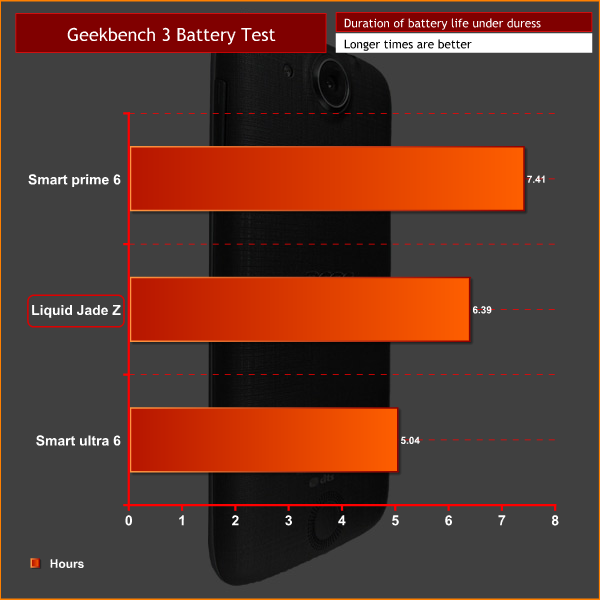 This is more-or-less confirmed by the Geekbench 3 battery benchmark. The Jade Z lasted for 6 hours 39 minutes, behind the Smart prime 6 but well ahead of the Smart ultra 6. This indicates solid battery life under duress.