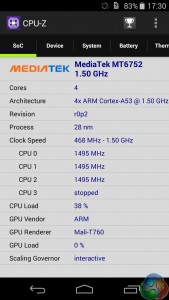 In terms of system performance, things appear to have taken a step backwards from the Jade S to the Jade Z. The Jade S had an octa-core MediaTek CPU, but the MT6732 processor included with the Jade Z is a quad-core unit. It is paired with a comparatively low 1GB RAM.
For everyday usage, performance is adequate but not phenomenal. Apps can take a moment or two longer to load than I would like, and there is occasional lag switching between open apps. While it is understandable that processing power has been reduced to bring the overall cost of the Jade Z down, it is a bit disappointing.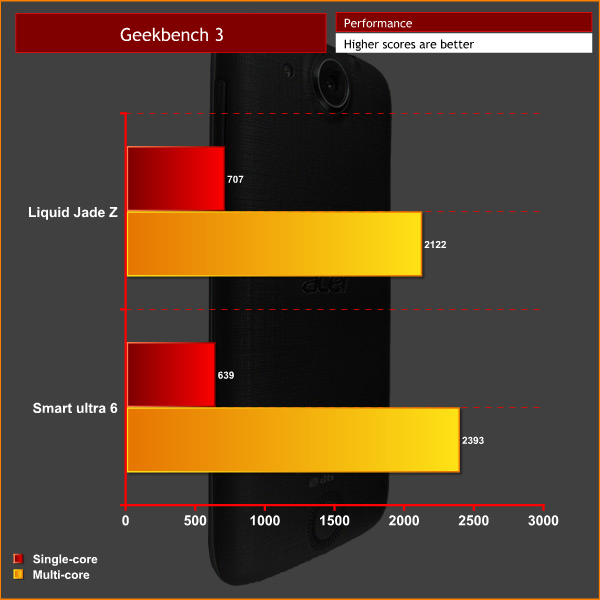 The benchmarks were actually fairly decent, which surprised me. In Geekbench 3, the Jade Z scored 707 for single-core performance and 2122 for multi-core performance. This is only slightly less than the 639 and 2393 scored by the Smart ultra 6.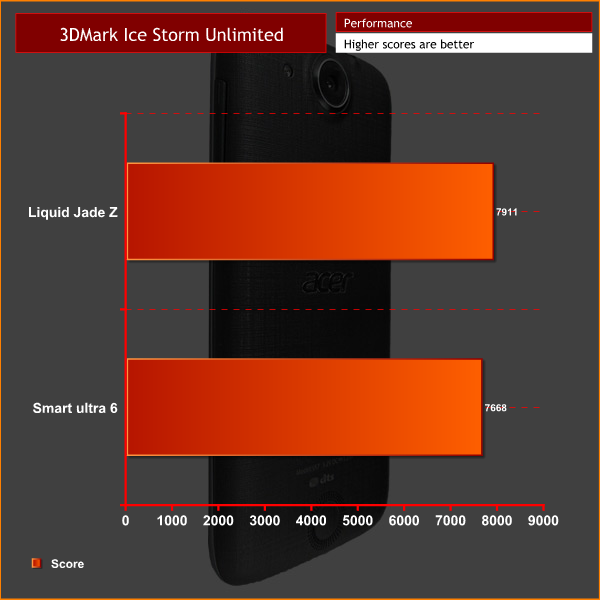 Indeed, the Jade Z even edged the ultra 6 in the Ice Storm Unlimited test. It scored 7911 against the 7668 of the ultra 6. I can only conclude the extra 'layer' of software Acer have included within the Jade Z is slowing real-world performance, as the benchmark scores are quite strong for a £150 phone.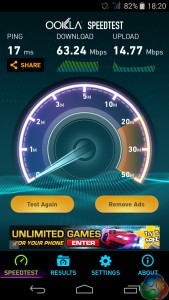 Finally, 4G performance is also high, with the Jade Z recording the fastest download speeds I have seen on a phone at KitGuru.