There is no doubt in my mind that ASUS has delivered a solid mid-range smartphone with its ZenFone 4.
It is well designed, with a lovely glass back and aluminium frame. The fingerprint reader is also fast and reliable, making it an excellent addition, even if its does necessitate slightly thicker bezels than is now standard.
The IPS display does the job very well, too. It is not OLED – which would be a miracle at this price – but the colours look good and the white-balance is also accurate out of the box. It may be 'only' 1080p, but that is more than sharp enough across the 5.5-inch screen.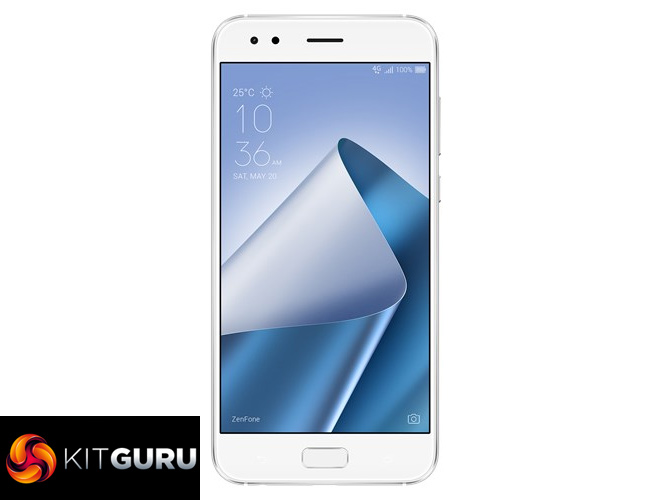 Performance is also generally solid. The Snapdragon 630 is very much a mid-range processor, and the experience is positive but I definitely noticed a slight slow-down switching directly from the Razer Phone. It is far from bad, but I do feel that the performance of the phone is the most noticeable compromise made to get it to the £450 price-point.
ASUS continues to tweak Android, too, with its ZenUI skin. I do quite like ZenUI, but Android purists will probably want to avoid it as the experience is noticeably different. If you like bright colours and custom themes, however, then it may well appeal.
Elsewhere, battery life is pretty standard, giving just over a days use, while the primary 16MP camera's performance is very admirable in this price bracket.
All in all, it is definitely a good phone for £450. It doesn't really do anything special, but if you want a solid mid-range phone that doesn't have any serious weaknesses, the ASUS ZenFone 4 will likely appeal.
You can buy one from Amazon for £449.99 HERE.
Discuss on our Facebook page, over HERE.
Pros
Good-looking.
Display is nice and vibrant for an IPS panel.
16MP camera delivers sharp images.
Fast fingerprint reader.
Decent battery life.
Cons
Slightly chunky bezels.
ZenUI may not appeal to everyone.
Snapdragon 630 processor can't keep up with its pricier siblings.
KitGuru says: The ASUS ZenFone 4 is well worth buying. It does everything consistently well and doesn't have any serious weaknesses, making it an attractive proposition at £449.99.