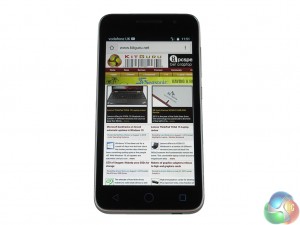 As previously mentioned, the prime 6 comes with a 5-inch, HD (1280×720) display. It is an IPS panel, but for now I will focus on the resolution. For me, a 720p display across 5-inches is fine. It gives a pixel density of 294 PPI which is fairly sharp, and more could not be expected for £80. Sure, those used to 1440p phone panels will be able to spot the difference, but at this price it is a good resolution to have.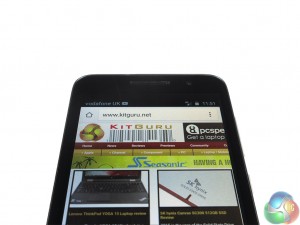 So, on to the IPS technology. The ultra 6 stunned me with its IPS Quantum display, but alas the prime 6 has just a regular IPS panel. I say 'just' a regular IPS panel, but it is pretty good itself. Colours are nice and rich, and of course viewing angles are just what we would expect from such a display. So far the Prime 6 is delivering a good display for an affordable price.
Screen brightness is reasonable but not exceptional. For indoor usage it is more than adequate – but then again, most phones are fine for indoor usage. When the prime 6 makes it outside and into sunlight, it is passable. On full brightness, the screen is certainly usable but it could be more comfortable if it was slightly brighter. Still, for £80, what we get is certainly good enough.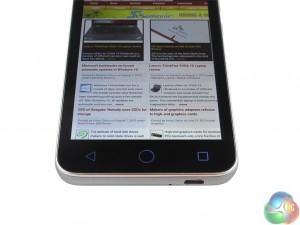 So while the prime 6 cannot live up to the FHD, IPS Quantum display of its bigger brother, it still has a good display at a cheaper price. The resolution will be more than enough for anyone interested in buying the handset, while brightness levels and colour reproduction are also very satisfactory.