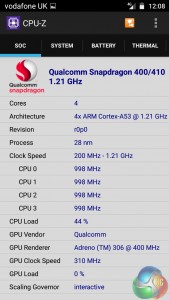 As you would expect, there is a Qualcomm Snapdragon CPU at the heart of the prime 6. While it is not the beefy octa-core 615 CPU found within the prime 6, a 410 is well-utilised. Alongside this is 1GB RAM.
For everyday usage, the 410 performs admirably. It is generally responsive and smooth, and handles my favourite mobile games (Stick Hero and Temple Run 2) very well. There is the occasional tell-tale sign that this is a budget processor, however. I found that the keyboard would sometimes lock up and take half a minute to recover and let me start typing again. When switching between several open apps, too, I would sometimes encounter system lag – slowing me down somewhat. Performance is far from bad, it is just clear it is not quite at the level of the ultra 6.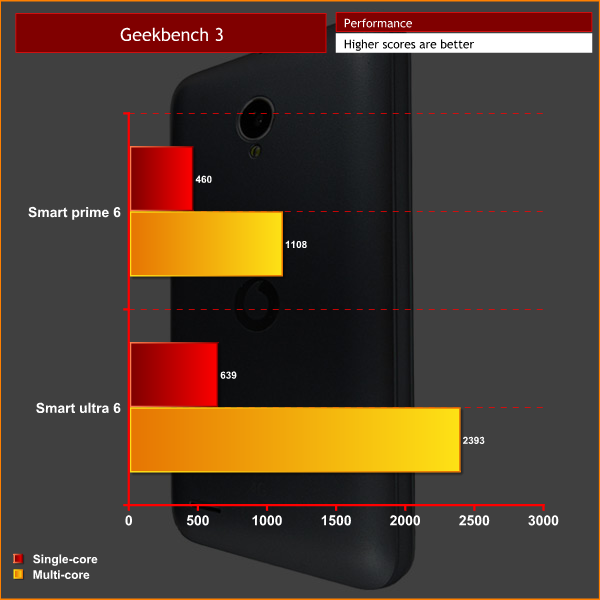 This was reflected in the benchmarks, too. In Geekbench 3, the prime 6 scored 460 for single-core performance, and 1108 for multi-core performance. This is quite a way off the respective 639 and 2393 of the ultra 6.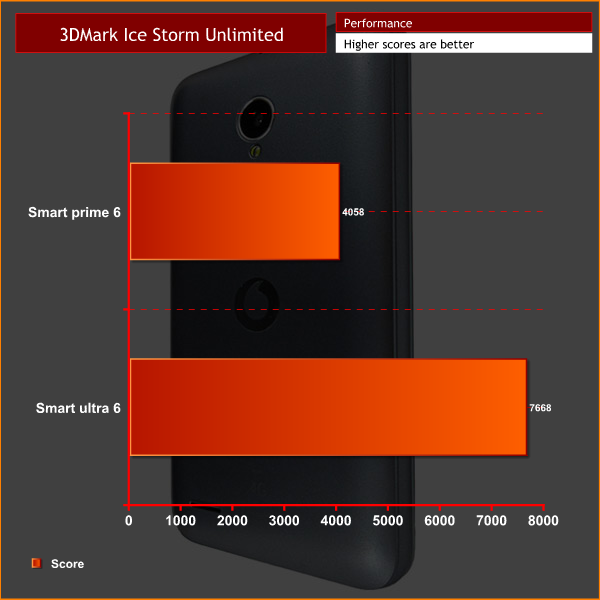 The ultra 6 was also a distance ahead when it came to Ice Storm Unlimited. It scored 7668, a few thousand ahead of the 4058 the prime 6 registered. So clearly the Snapdragon 410 is not going to be setting any performance records. It does, however, offer decent real-world performance at an attractive price.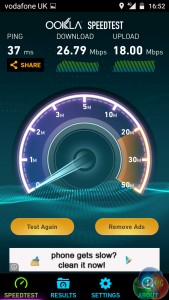 Finally, I tested the prime 6 for its 4G performance. With download speeds peaking at the 26mbps mark, and upload speeds at the 18mbps mark, it can be safely concluded that the prime 6 is no slouch when it comes to mobile networking.