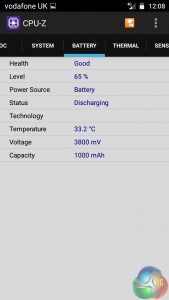 Keeping things going within the prime 6 is a 2500 mAh capacity battery. I must say I had high hopes for this battery as the ultra 6 features a 3000 mAh unit but has a larger FHD display. For a standard HD display, 2500 mAh sounds like quite a lot.
I was not disappointed. With data/WiFi always enabled, as well as auto-sync on constantly, I found the prime 6 could comfortably last a day and a half. For instance, I could be out all day, come home in the evening and find the prime 6 to still be on or around the 40% battery mark – which is very impressive.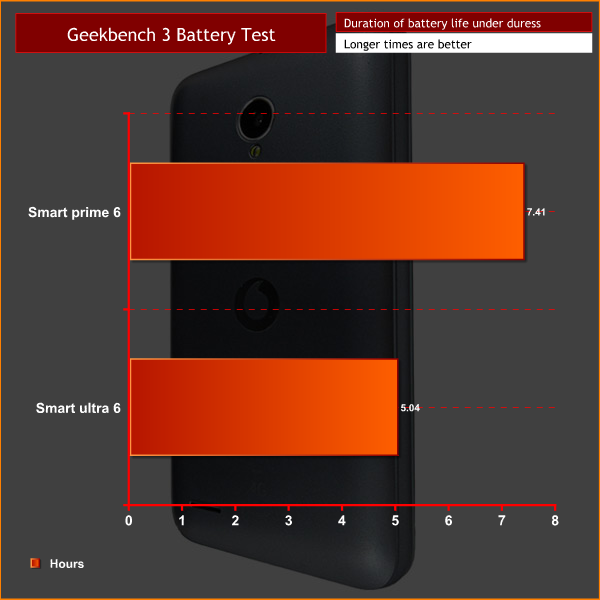 Our battery benchmark confirmed this. The prime 6 lasted a total time of 7:41 in the Geekbench 3 battery test. Compared to the 5:04 time the ultra 6 scored, the prime 6's battery looks very capable. I would have no doubts about recommending the prime 6 for periods of extended usage.