Bioshock Infinite
We used the Bioshock Infinite demanding 'Ultra' setting and a 1920×1080 resolution to push today's gaming hardware. Our data was recorded using a section of the game, not the built-in benchmark.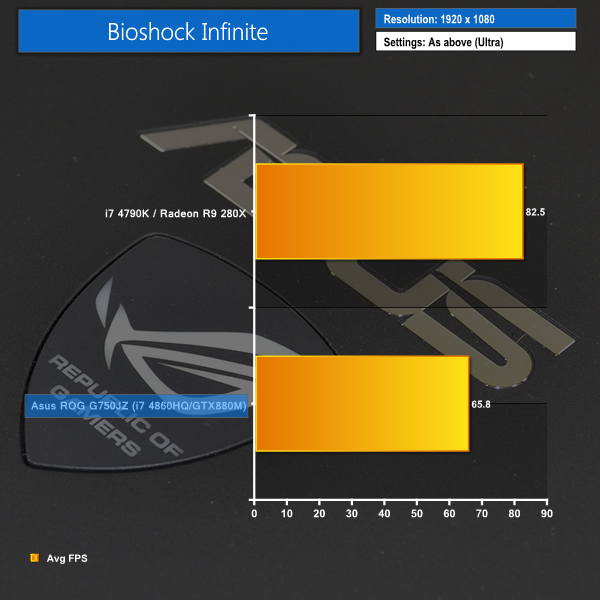 Metro: Last Light
We used a 1920×1080 resolution and the Metro: Last Light built-in benchmark set to 'High' quality to offer an intense challenge for the gaming hardware while also making playable frame rates a possibility.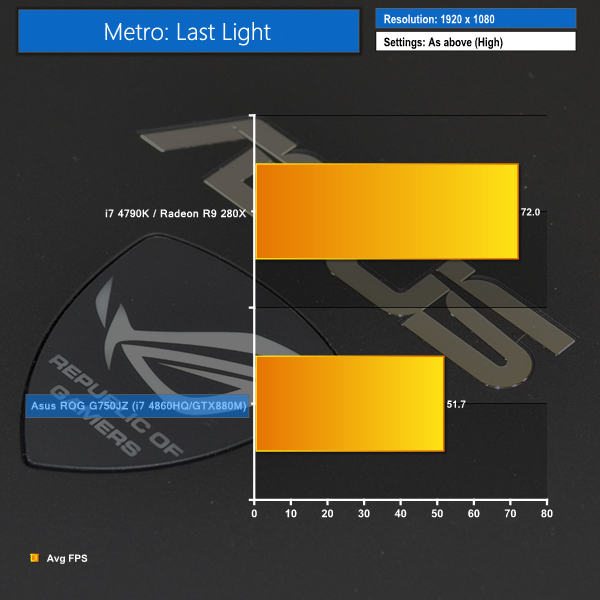 Tomb Raider
We used a 1920×1080 resolution and the Tomb Raider built-in benchmark set to 'Ultimate' quality.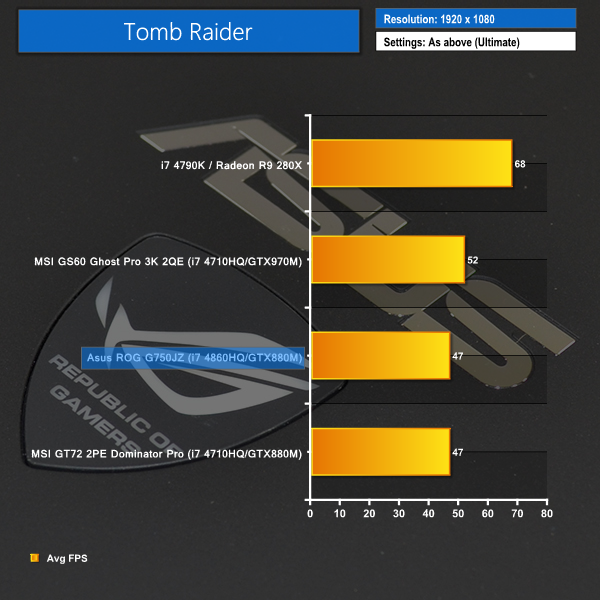 Gaming performance of the 8GB GTX 880M GPU is strong at the G750JZ's 1920×1080 display resolution. Bioshock Infinite frame rates are perfectly playable at our settings, and Metro: Last Light is largely smooth, with occasional drops.
Tomb Raider's most demanding setting proves more difficult to approach the 60 FPS target. Nvidia's most modern, Maxwell, architecture again shows its strength in the Tomb Raider test.