Asustek Computer is working on an add-in-card that will add Thunderbolt 3 support to its mainboards. The platform will be based on Intel Corp.'s "Alpine Ridge" controller and will significantly expand input/output capabilities of modern personal computers.
The add-in-board from Asus featuring Intel "Alpine Ridge" chip will come with one USB 3.1 type-C port, a USB 3.0 type-A port, an HDMI 2.0 and two mini DisplayPort connectors, reports BenchLife. The daughter card will be sold separately and will also be bundled with select motherboards from the company.
The card uses PCI Express 3.0 x4 interface and will not only provide Thunderbolt 3 connectivity with up to 40Gb/s bandwidth, but will also be among the fastest USB 3.1 adapters available in the market.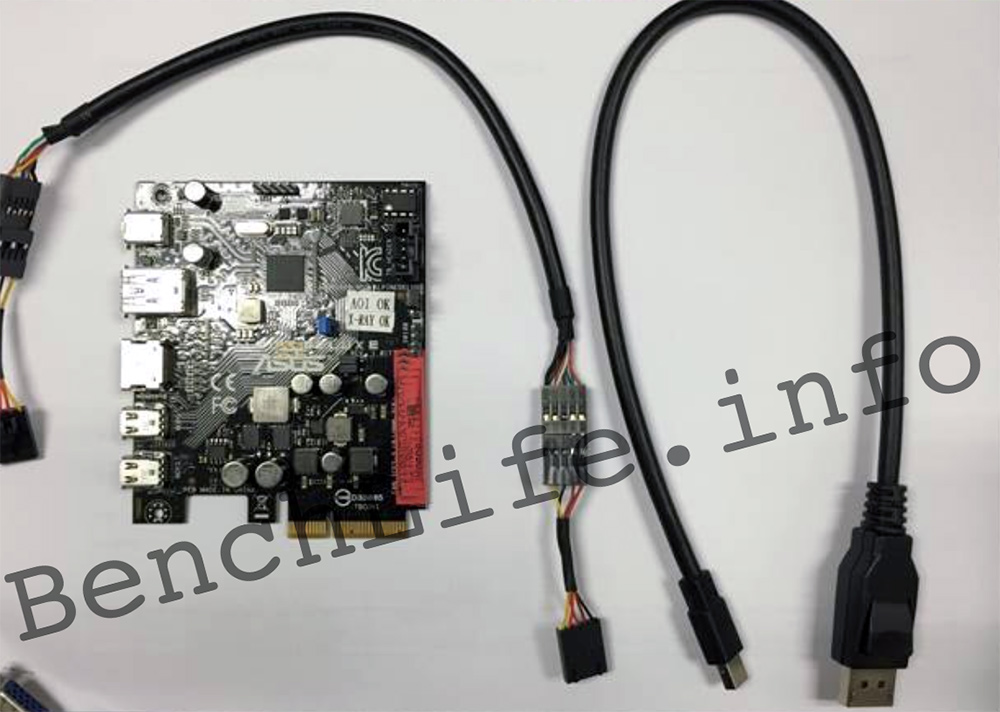 At present Asustek already offers USB 3.1 and Thunderbolt II add-in-cards in retail. Offering add-in adapters will not be a brand-new business for Asus.
Pricing of Asustek's Intel "Alpine Ridge"-based card is unknown.
Gigabyte Technology plans to offer a series of Intel Z170 mainboards featuring "Alpine Ridge" that will support Thunderbolt 3 and USB 3.1. Due to business reasons, Asus will continue to install Asmedia's USB 3.1 controller on its motherboards. The world's largest maker of mainboards partly owns Asmedia.
Discuss on our Facebook page, HERE.
KitGuru Says: On the one hand, add-in cards are compatible with all mainboards, new and old, which means a lot of flexibility. On the other hand, very few people actually buy add-in adapters. As a result, adoption of Thunderbolt 3 by Asus and its customers will be pretty slow. Hopefully, the company will install "Alpine Ridge" chip into its laptops.