The control system for this monitor's OSD consists of four buttons that sit on the underside of the frame and they correspond to Menu/Select, Left, Right, and Back.
That may sound like an intuitive enough selection but the way they work in conjunction with the menus is not. Specifically, where convention tells us that hitting the Right button would move settings to the right or down if in a vertical list (think, how a cursor moves when it gets to the end of a line), instead it moves up in vertical lists.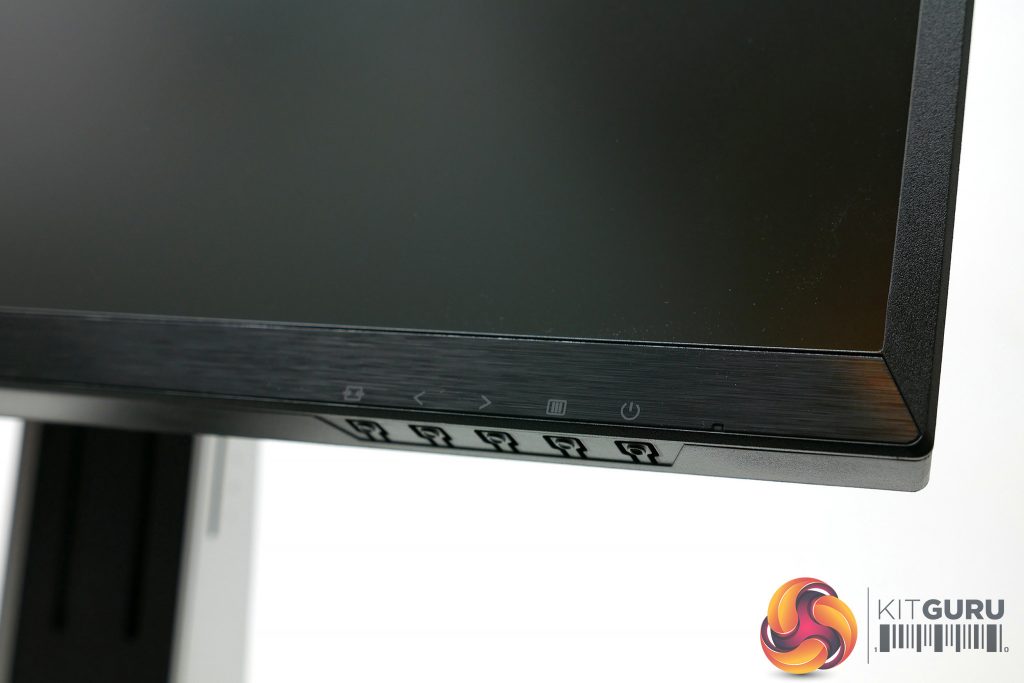 This one thing alone makes it decidedly frustrating to use and it's not helped by the menus themselves looking drab and rather utilitarian.
Still, the overall menu layout is intuitive enough and the selection of settings is comprehensive. Brightness, contrast, gamma and colour balance can all be tweaked to get the best overall image quality.
An overdrive setting also provides the main means of adjusting the gaming performance, other than changing the framerate. It defaults to Medium but also offers Weak, Light and Strong settings, as well as the option to turn it off completely. We found medium offered the best balance.
A Game Mode setting essentially adjusts several of the existing settings to optimise them for different genres; the options are FPS, RTS, Racing and Gamer.
The Game Color setting is an odd one. It's basically a vibrancy setting that at 0 makes the picture greyscale and at 200 totally over-saturates colour. Useful, perhaps, if you really like to have an ultra-vibrant look to certain games.
A low blue light mode is also on offer and if you jump into the Extras section you'll see there's the option to enable ULMB. This is Nvidia's backlight strobing, blur-reduction system which is a great way to reduce eye-tracking motion blur. However, it's only available with G-Sync turned off and with the display running at a maximum of 144Hz.