At glance at the AOC AGON AG251FG's specs suggest it should be among the most capable gaming monitors you can buy, and sure enough this display absolutely delivers on the gaming front. That combination of 240Hz and G-Sync (plus the option of ULMB) is something of a holy grail and this display shows why. Not everyone will need 240Hz, as compared to 144Hz, but the advantage is there.
What's more, for a gaming TN monitor, image quality is excellent. Colour accuracy is all but perfect right out of the box, so there's no need for calibration. The usual caveats apply as regards viewing angles but they're not as bad as some TN panels and that's just the price you pay for gaming performance.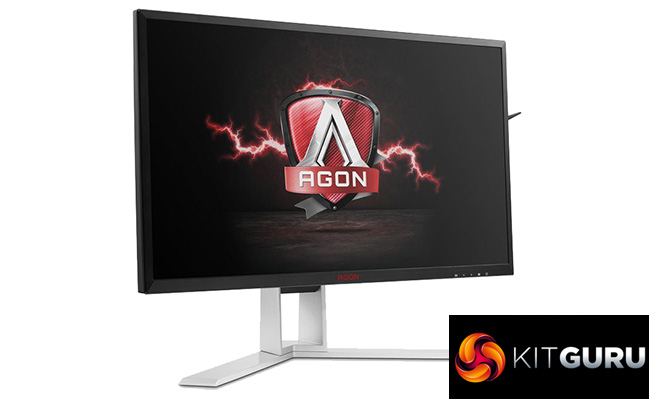 Add in a raft of features and a reasonably attractive, premium-looking design and you have a monitor that wants for very little. Content creators might pine for a higher resolution and even better image quality but for gamers it's about as good as it gets.
There are just two caveats. The first is the standard line about G-Sync. This display's sister model, the AG251FZ costs £170 less, essentially just because it doesn't have G-Sync (it's out of the box image quality isn't quite as good but it can be tweaked to perform better) so if you're also shopping for a new graphics card it's worth factoring in such price differences.
The other issue is the range of competing products that are available. The Acer Predator XB252Q and Asus ROG PG258Q offer largely identical performance and are priced almost the same too. As such, there's a degree of personal preference over the design and brand loyalty.
Overall, though, what we can say is that the AOC AGON AG251FG is at least their equal and should definitely be on your short list if you're seeking the ultimate performance gaming monitor.
Pros:
240Hz refresh rate.
G-Sync and ULMB.
Excellent colour accuracy.
All round fantastic gaming performance.
Cons:
Expensive.
Poor OSD controls.
TN panel means poor viewing angles.
Kitguru Says: The AOC AGON AG251FG's combination of 240Hz and G-Sync makes it a monster of a gaming screen. It's price is high but for serious competitive gamers it's potentially a price worth paying.