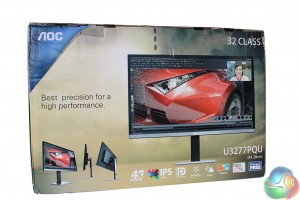 The listed features on the AOC U3277PQU packaging show off its 4K resolution, flicker-free panel, 10-bit colour, MHL support, audio and PIP mode.
AOC has been particularly generous with the cabling included with the AOC U3277PQU. You get HDMI, DisplayPort and VGA video cables, power and a USB 3 uplink cable, along with an audio pass-through cable. Plus the usual CD with the manual and some bundled software, and a colour uniformity sheet.
There's also a bag of screws included for manually attaching the stand.
You can't see it in these photos, but the 32-inch screen on the AOC U3277PQU is certain to dominate any desk as it is the size of a small TV.
The power supply is internal so the AOC U3277PQU is used with a standard kettle lead. There's also a hard power switch.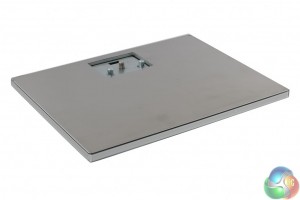 To support a large 32-inch panel, AOC supplies a suitably large base for weight distribution.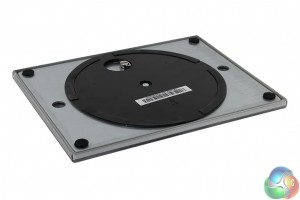 With the usual key locking system on the underside.
The stand is likewise extremely sturdy.
On the back of the stand is a cable management clip. It's not as versatile as the holes in the middle of some monitor stands, but at least it's there.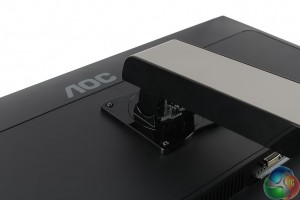 It connects to the back of the panel using the bundled set of screws, which needs to be performed with the panel laid face down.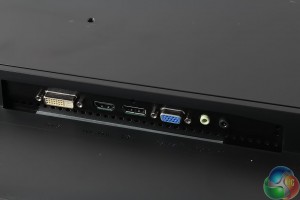 The included set of inputs is a tad puzzling. There's only one DisplayPort 1.2 input, and one HDMI 2.0 port, both capable of full 60Hz 4K output.

 DVI is not capable of 60Hz though, and VGA cannot even manage 4K. It would been far more useful to ditch these legacy connectors and instead include extra HDMI or DisplayPort inputs.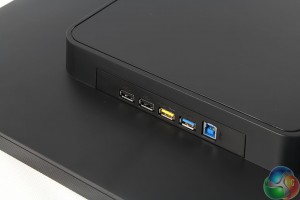 There's a four-port USB hub built into the side.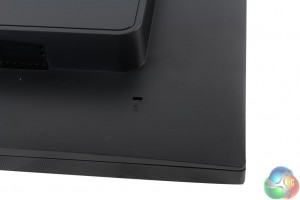 And also Kensington lock support.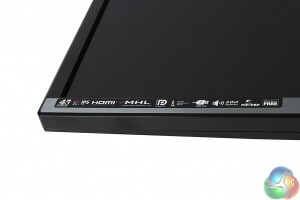 On the bottom left is a set of logos listing the features of AOC U3277PQU.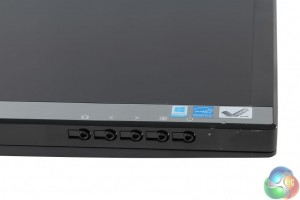 And on the bottom right are the usual buttons to control the OSD, with labels on the front of the bezel and a set of five physical buttons underneath it.