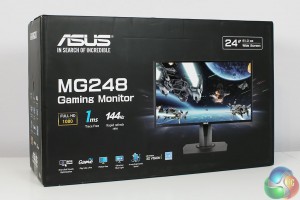 The Asus MG248Q box is styled in black, like most Asus displays.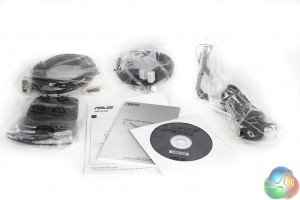 In the package you get a DVI cable, DisplayPort cable, pamphlets, a software CD and a power adapter.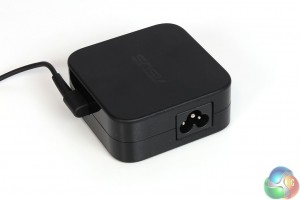 The external power supply uses a three-pin cloverleaf lead, with a long cable to stretch to the back of the display. On the rear is clear labelling to differentiate this power supply from any others under your desk – with a big Asus logo.
The base of the stand has two prongs which secure it into the display, and are then tightened with a screw.
The display ships with that stand attached to the back. Only the base needs connecting. It can be removed though and replaced with a VESA mount if needed.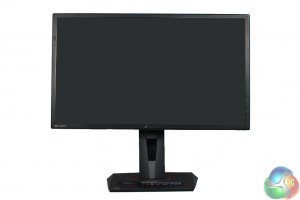 Viewed head-on the design is rather angular, and looks like a smaller version of Asus' more high-end models.
There's a small cable management port built into the stand.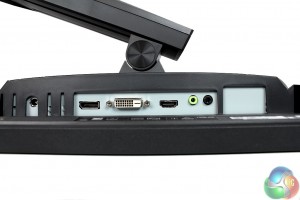 There are three display inputs: DisplayPort, DVI, and HDMI, with audio in and out to complement the built-in speakers.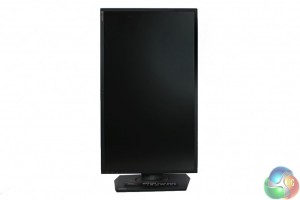 The display pivots into portrait mode.
It can be raised and lowered.
It rotates 90 degrees to the left and right, offering a full 180 degrees of motion, wider than many displays.
And it tilts back and forth, between -5 and 35 degrees.
In general, the screen is very flexible, allowing a good amount of manoeuvring, something that's very useful in a display.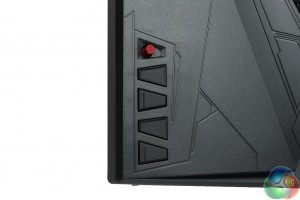 Look familiar? The red joystick and the buttons are the same design as on the more high-end Asus ROG Swift displays. They're located behind the screen, on the right-hand side. The lower button is used to power on the display, while the other buttons access shortcuts to the most relevant settings in the menus.
An inwards press on the joystick displays the menu in full, which we'll demonstrate on the next page.