The BenQ BL2420U is a great little display, with a strong emphasis on little. As we stated early on, this is a display that's aimed at professional users rather than gamers. The expansive screen sizes of curved ultra-wide displays measuring 34 inches or 35 inches provide a massive window to gaming worlds, but the 23.6-inch screen is firmly in the opposite direction. In fact, we haven't reviewed a 4K screen with a smaller size than 27 inches.
Only a few years ago, a 24-inch screen was seen as quite large for a computer display and many people happily used this screen size for gaming on. But the 7ms response time is a deal breaker. It simply isn't as fast as other displays and it shows slightly in use, and therefore if you are after a gaming monitor, the BenQ BL2420U should not be your first choice.

But outside of this limitation, it's one lovely screen. It works just great at 4K resolution with the Windows DPI set to 200% and, yes, as we said before, it does look like a giant 'Retina' display.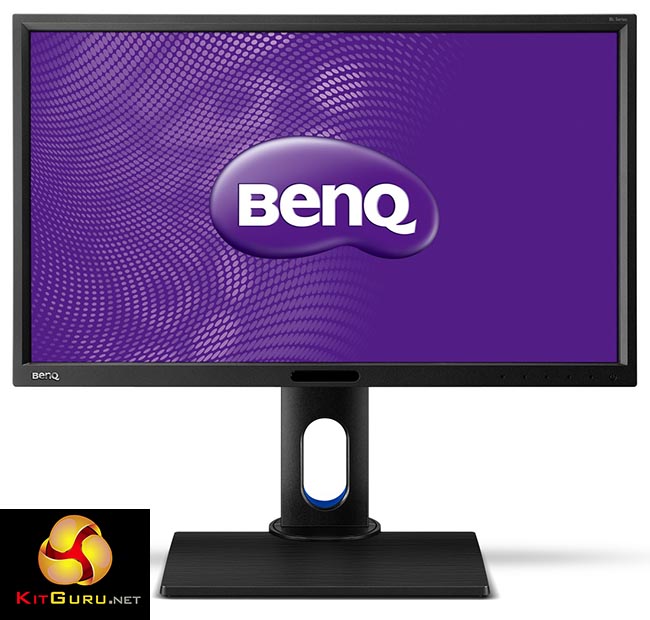 The stand is as flexible as we'd like to see, the SensEye feature works very well, the audio is passable and there's a generous (ish) range of video inputs.
BenQ deserves a pat on the back for its OSD and menu design too. The shortcuts work brilliantly, with an overlay that appears over the touch controls making it amazingly simple to navigate the menus. Not every manufacturer gets this right, and navigating through archaic menu structures from some fills us with dread when testing them. Not so with the BL2420U though.
In those menus are loads of useful ways to customise the image quality. The range of presets is perhaps excessive, but we were generally very happy with what was on offer.
The screen isn't particularly bright, achieving just 300 cd/m2 in our tests, as quoted by BenQ. It's more than passable though, and the contrast, spot-on gamma results and outstanding colour accuracy are all plus points for the image quality.
Unfortunately, there are some times in Windows when a piece of software has not been updated too work properly at 200% scaling. AutoDesk 3DS Max 2015 is one such program, and until recently Adobe software was limited in this way too. Tiny text and icons may make some software unusable on a 24-inch screen. This is not really the fault of BenQ though, and to avoid this, it's worth using the most up-to-date versions of software.
Finally with a smaller, cheaper panel, it has a significantly lower asking price than other 4K IPS screens. Indeed, some 24-inch 1080p IPS screens are only £100 less. For the same price as some larger 4K screens, you could have two of these, running a massive dual-4K desktop, albeit with a massive ugly bezel down the middle.
It all boils down to what you use your computer for, and whether 24 inches is to be preferred or avoided. But beyond that, the BL2420U is a very good screen with image quality that will not disappoint.
Pros:
Great OSD
Great picture and colours
Relatively affordable
Cons:
Long Response Time
Thick Bezel
Kitguru Says: A 24 inch screen might not be for everyone, and the BenQ BL2420U isn't specifically for gaming, but it's excellent in every other respect, not to mention good value for money.