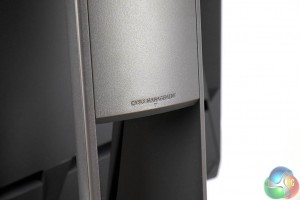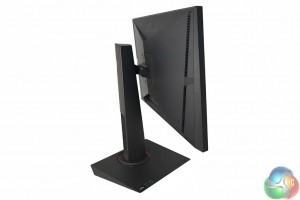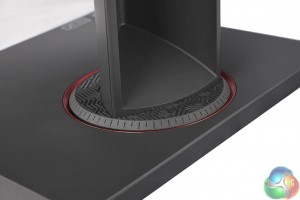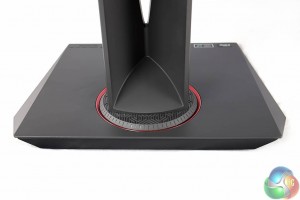 The arm of the stand has a built in cable management system. You feed in the cables from the bottom and up through the top – to keep them basically hidden from view when you look at the screen from the front.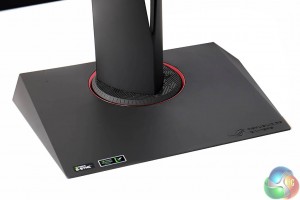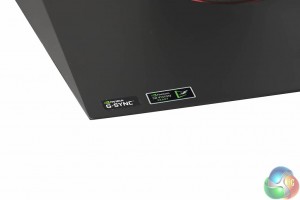 This is the first Nvidia G-SYNC capable monitor we have reviewed and ASUS are keen to highlight the technology by including stickers on the base of the stand.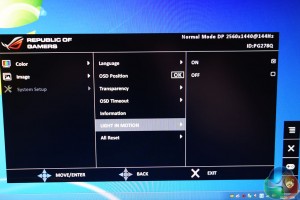 What is the Light In Motion option?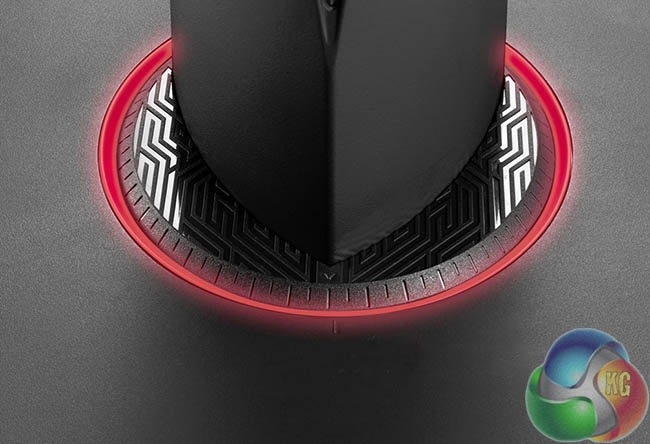 Asus have built in a rather cool looking pattern into the base which reminded me of the dramatic visuals in the latest TRON movie. This LED glows red when turned on.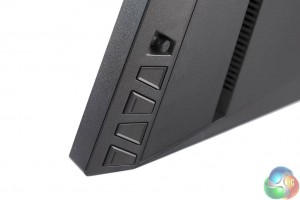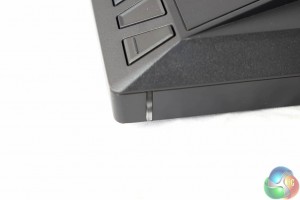 Asus have integrated the interface panel on the side of the screen. This is angled, so it isn't directly on the back of the screen. This is one of the best menu interface systems we have seen to date.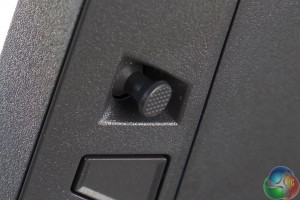 At the top of the menu panel is a joystick. We like to call it a 'nipple' (we are kinky like that) – it really is fantastic to play with. This 5-way OSD navigation system is a pleasure to use and much better than the panel incorporated into the ASUS PB287Q which we reviewed in May.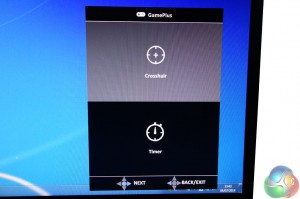 Underneath the nipple (erm, Joystick) … looking like they belong on the control panel of an alien space ship, are four angular buttons. The top button is for Exit, second button is for Gameplus, third button is the Turbo Key to switch between 60hz, 120hz and 144hz modes. The bottom button is for powering the screen on and off. The GamePlus feature offers four different overlaid crosshair targets to use during the game. The on screen timer can be positioned top, middle or bottom of the left hand edge of the screen. If we wanted to pick holes, we could say that ASUS could have placed the power button in a different position to avoid accidental activation. Thankfully, due to the large size, it is easy enough to avoid.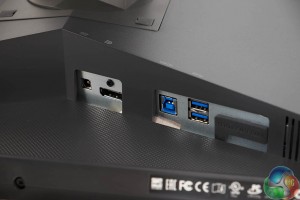 At the back of the screen is the connector panel. From left to right: power adapter connector, DisplayPort connector, USB 3.0 upstream port, dual USB 3.0 hubs.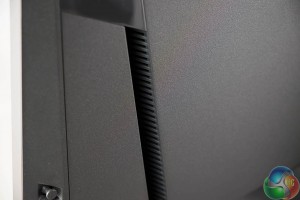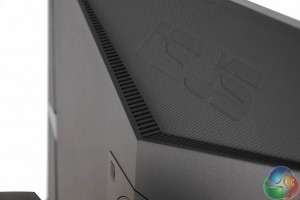 The angular design at the rear of the screen is not just for looks. If you study closely you will notice a venting system.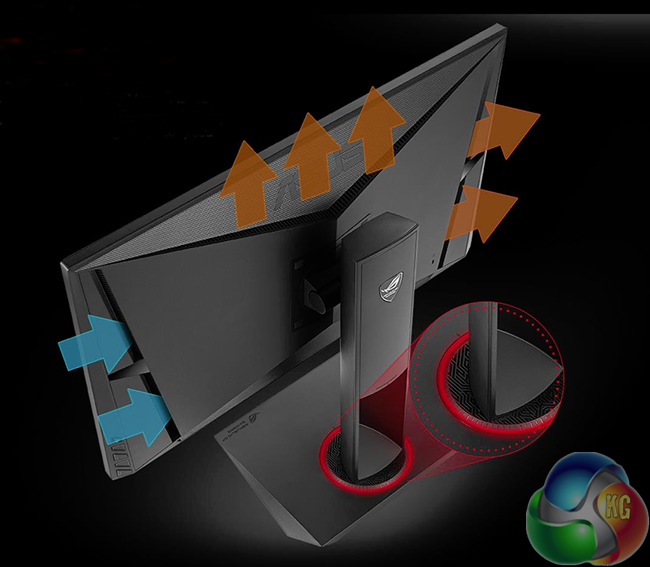 These vents at the rear of the screen pull in cool air from the right side (left in the image above), through the center section – cooling the circuitry. Warm air is then expelled out the top and left sides of the panel. We didn't notice the screen getting hot at all during the last couple of days testing, but it may be a good feature for very warm climates.