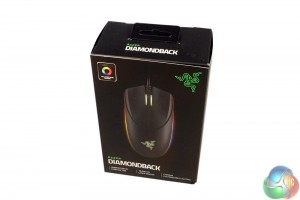 The packaging for the Razer Diamondback Chroma 2016 is as premium as Razer products usually are, with high quality matt card and a little touch of gloss for the picture of the Diamondback itself.

Flipping open the front gives you a lyrical waxing of the benefits of such a gaming mouse, its iconic history and some of its main features. The back however gives you a more comprehensive breakdown, showing you some of the important features and where they are found on the mouse itself.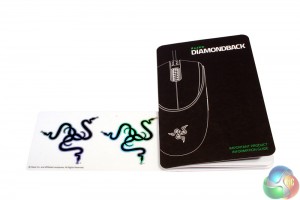 Along with the Diamondback there is a short set up manual which can help you with using the back-end software and the mouse's initial installation. There's a couple of Razer logo stickers too.