We tested the peak power consumption of the NAS at the wall during a run of CrystalDiskMark 5.0.2 as this version of the benchmark runs the read and write benchmark suites separately, so it's easier to monitor how much power the device is drawing during each function.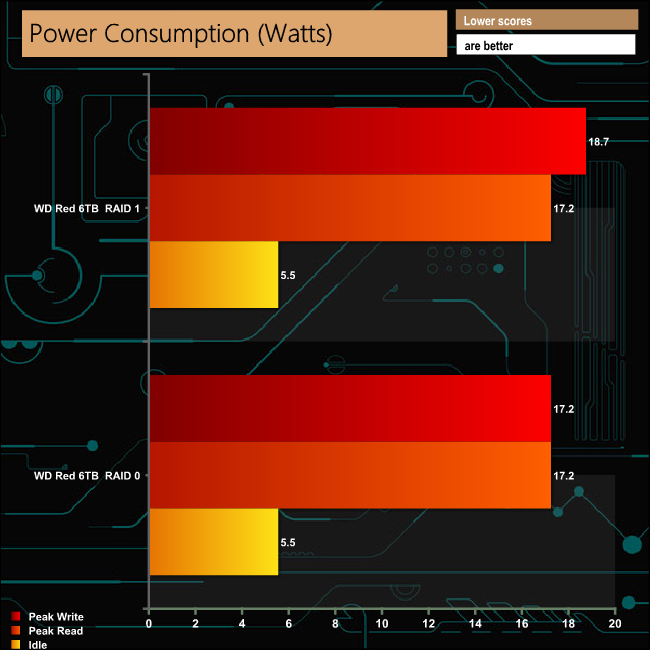 QNAP quotes power figures for the TS-228A as 5.14W during HDD standby, and 12.21W in operation. These figures are with a pair of 1TB drives installed.

For our testing we used a pair of 6TB WD Red drives which are pretty frugal in their power requirements; 0.4W standby/sleep, 3.4W idle and 5.3 Watt active.