In the past, entry level NAS units tended to be the runts of the litter – under-powered, poor performing creatures. But that is not so anymore and QNAP's TS-228A is a good example of how manufacturers' attitudes to the humble 2-bay NAS have changed.
With a 1.4GHz 64-bit processor backed by 1GB of DDR4 memory, the TS-228A has enough grunt to perform the everyday functions of a NAS pretty well. Unfortunately if you have the feeling that a bit more memory might help the unit do the job a bit faster, then you are out of luck as the memory can't be upgraded or added to.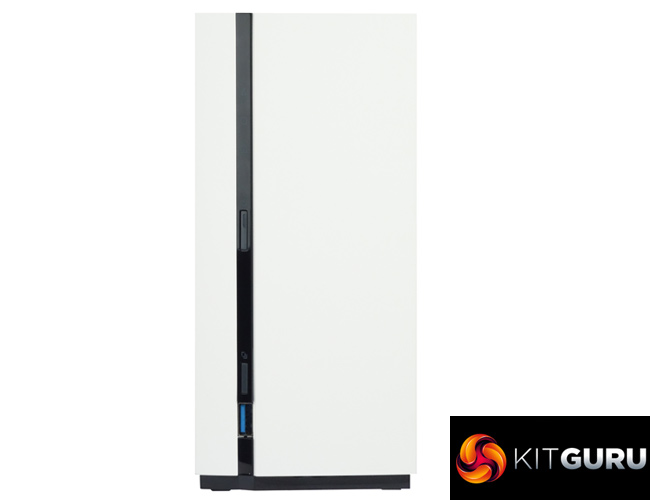 A great many people will tell you that they don't see the point of a home NAS in today's world of the Cloud. But there are plenty of people around who aren't happy with the idea of their data being stored remotely, so if you are thinking about getting a NAS for the first time and are not sure about them, then something like the TS-228A is a good place to start.
With a quick and easy to install OS that has a graphically rich interface with all the major functions represented by icons, it enables the first time user to get to grips with NAS ownership without being distracted by a plethora of different options. However, delving a little deeper using the control panel reveals just how feature rich the QTS OS still is.
QNAP also regularly updates QTS, adding new features or refreshing ones that are already there.
In sum, although aimed at the first time home user, with its support for 24TB of storage space and a powerful and feature rich OS, the TS-228A could even be the tool to use in a busy office network.
We found the QNAP TS-228A for £157.82 on Amazon HERE.
Pros
Overall performance.
QTS operating system.
Tool free drives.
Price.
Cons
No rear USB 3.0 ports.
Doesn't support hot swapping of drives.
Lack of advanced multimedia feature support.
KitGuru says:  The TS-228A maybe a simple 2-bay NAS , but thanks to QNAP's QTS software, a quad-core processor and DDR4 memory, it's a pretty powerful introduction to NAS ownership.