Last updated on January 24th, 2017 at 05:30 am
Crystalmark is a useful benchmark to measure theoretical performance levels of hard drives and SSD's. We are using V3.0.3.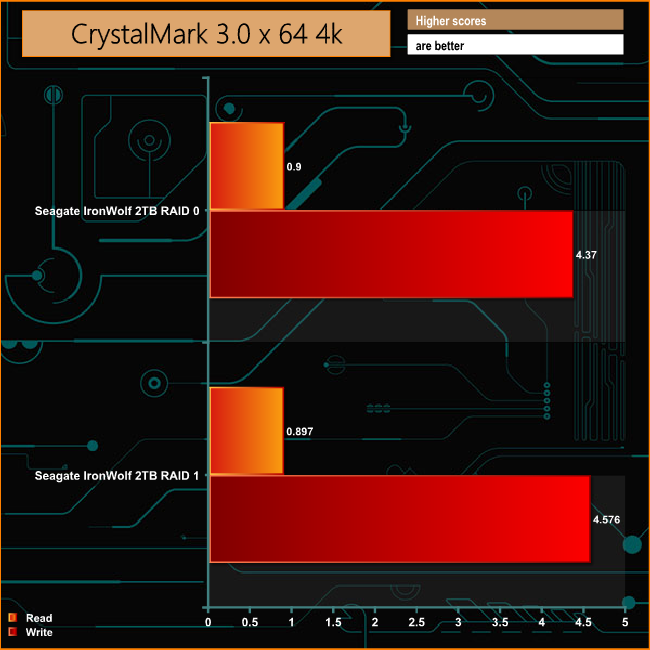 The TS-231P shows a good level of consistency between RAID 0 and RAID 1 in 4K reads and writes. The write performance is stronger than the read but with only 1GB of DDR3 memory, neither are going to set the world on fire.