Microlab is back with a new line of speaker systems for 2015. Today we are taking a look at the B-77 bookshelf stereo speakers, making them a bit smaller and more suited for desk use than the giant Solo 8C speakers we reviewed last year.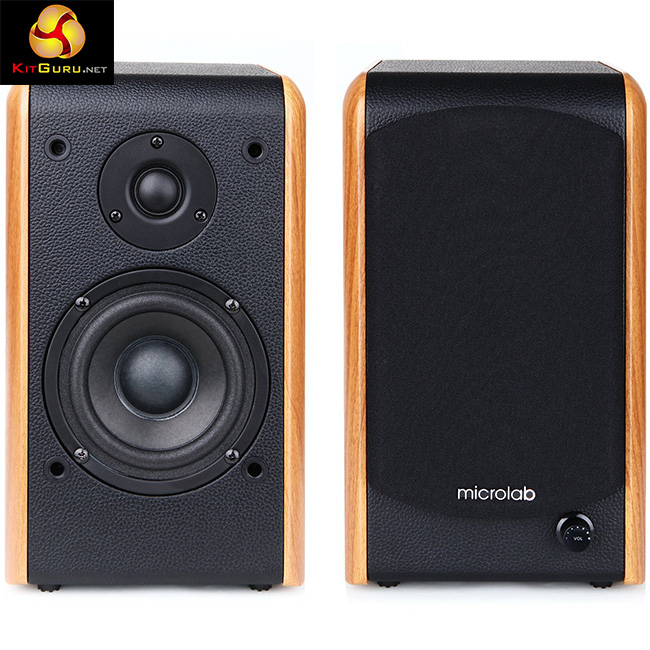 Microlab impressed us greatly last year with the Solo 8C's, walking away with a 'MUST HAVE' award. Will the B-77 speakers be equally impressive? Let's find out…
Features and Specifications:
Bookshelf design.
Wood cabinet for warm tones.
Bass reflex tunnel for deeper bass.
Master volume, treble and bass controls.
Terminal speaker connection.
Output power: 48 Watt RMS.
Power distribution: (14+10)x2 Watt.
Frequency response: 55-20,000 Hz.
Signal/Noise ratio: 70dB.