Earlier this week, Oculus kicked off its Rift Summer Sale, cutting the price of the Oculus Rift and Touch controller bundle down to just £399. The only downside to this deal, is that it is temporary. However, today Oculus announced that when the Rift/Touch bundle sale is over, a new permanent price cut will take over, bringing the bundle's regular non-sale price down to £499.
The Oculus Rift originally launched with a £499 price tag but unfortunately, the headset did not ship with motion controllers, like the HTC Vive. This was rectified in December 2016 with the launch of Oculus Touch, though they were very expensive at first with a £199 price tag.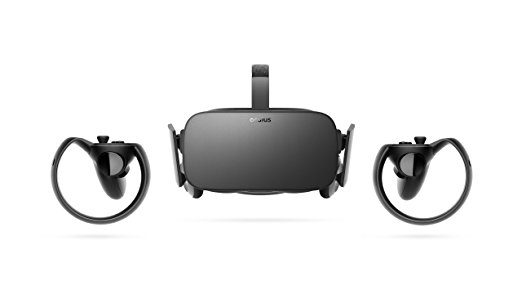 Now going forward, the Oculus Rift will come bundled with Touch by default and the overall price will be lower. This will help Oculus in two ways, firstly, the Rift now stands as a better value option than the HTC Vive. However, crucially this will give Oculus a chance to shift its headsets at a faster rate, which is important given all of the legal drama the company is having with ZeniMax at the moment. Right now, ZeniMax is attempting to get a court order to block sales of the Rift in the US. While it seems unlikely that ZeniMax will succeed, Facebook will want to shift as much stock as it can now anyway, just in case things go south in court.
Aside from all of that, we have also learned this week that Oculus is planning a standalone/wireless $200 headset, which will focus on capturing the mainstream market, rather than gamers. We saw a prototype of this headset at Oculus Connect last year but it seems that we may see it return this year.
KitGuru Says: There has been a lot of news surrounding Oculus this week and for the most part, the buzz around the new price cuts seems to be positive. Personally, I think the Rift/Touch bundle should stay at its new Summer Sale price but even at £499, the Rift does now seem like a better value compared to the Vive- which has been the more popular option for a long time now.