Over the weekend, KitGuru was invited to head down to the Overclockers UK store and warehouse to see their sponsored sale event – if you missed out on this at the weekend then we have some pictures for your enjoyment today!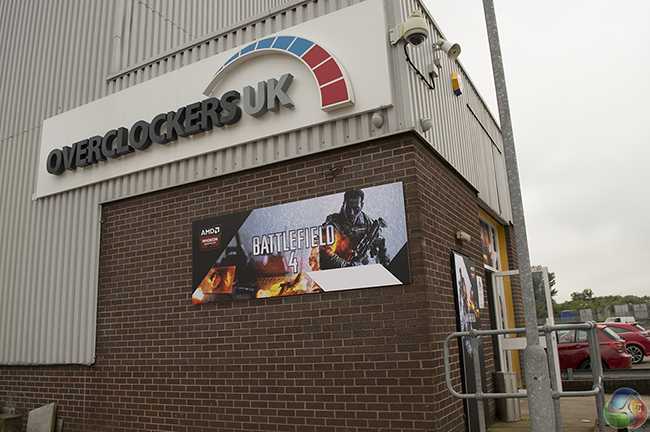 Quite a few people turned up early to grab the best deals, a couple of these guys walked away with Radeon R9 295×2's, which were going for only £750.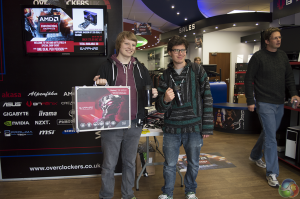 In addition, the highly rated Sapphire R9 290 Tri-X was selling for £199.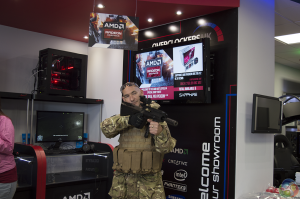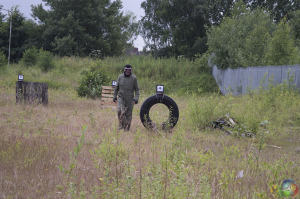 You didn't necessarily have to spend money to have a good time though,  OCUK had plenty of things set up including a raffle giveaway, a gaming zone featuring the Infinity Vesuvius R9 295X2 QuadXFire System amongst other gaming PC's- there was even an air soft range set up thanks to the guys from Ace Airsoft UK and Events to Scare.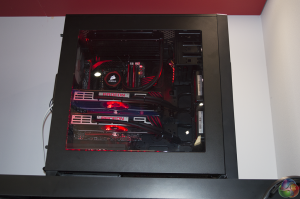 The Infinity Vesuvius system really is a sight to behold. It was hooked up to a Samsung U28D590 4K monitor with Battlefield 4 running, which attracted a lot of attention throughout the day-  this isn't surprising as it really is an amazing system. I can honestly say that gaming at 4K needs to be seen first hand to be truly appreciated.
However, my favorite thing on the shop floor had to be the "Infinity Emperor" – it's not every day you get to play around with a £10k gaming set up. The system features a Core i7 4770k and two R9 290x's all cooled by a custom loop.