Black Friday sales have arrived in force, with most major stores now offering big discounts on all things tech. Here, we break down some of the best PC component deals we've spotted so far, including graphics cards, processors, motherboards, AIO liquid coolers, RAM and more. If you are looking for a fresh upgrade, or to just pick up some new parts for a future build while they are cheap – we have you covered.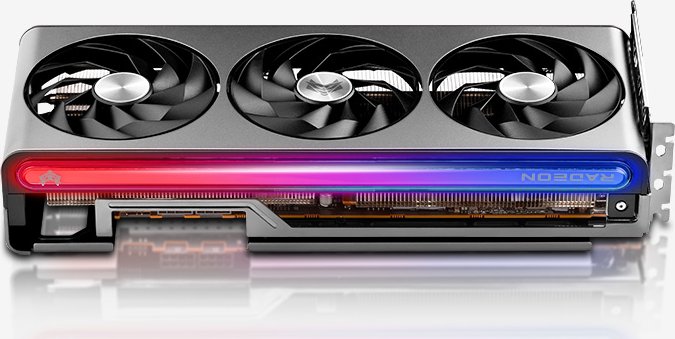 Starting off with graphics cards, there are some very good deals to be found on current-gen AMD GPUs right now. For instance, the Sapphire Radeon RX 7900 XT Nitro+ is currently £100 off and comes with a free copy of Avatar: Frontiers of Pandora. Typically, this graphics card costs £899.99 but it is now down to £799.99. One rung down the ladder we find the Sapphire RX 7800 XT Nitro+, down from its usual price of £599.99 to £518.99.
The MSI Radeon RX 7900 XTX Gaming Trio Classic with 24GB of VRAM is currently £200 off, bringing the price down to £899. If you would like to save some money by going with an RX 6000 series GPU, then the MSI RX 6750 XT is now down to £329.99 at Ebuyer and Scan,
On the Nvidia side, the MSI RTX 4060 Ti Ventus 3X graphics card has dropped from £419 to £375.87 on Amazon. The Gigabyte RTX 4060 EAGLE OC graphics card has dropped to under £300, bringing the price down to £280.99.
On the processor front, you can find some good deals. If you don't mind going with a previous-gen CPU, then the Intel Core i9-13900K can now be found for £459, down from £540. If only the very best of the current generation will do, then the Core i9-14900K can also be found with a discount, bringing the price down from £578.99 to £559.99.
The Intel Core i7-14700K is down from £419.99 to £399.95 and the Core i5-14600K is down from £319.99 to £299.99.
On the AMD side, the Ryzen 7 7800X3D is hailed as the current best gaming CPU by many and it is now 10% off, bringing the price down from £419.99 to £379.99. If you want something a bit more powerful for editing and creator tools, then the Ryzen 9 7950X3D can now be found for £589.99.
For a cheaper upgrade to AMD's current generation of processors, the Ryzen 5 7600X is now down to £219.98 as well.
While the Ryzen 7000 series is excellent, the Ryzen 5000 series processors still hold up well and present an opportunity to save some cash. The Ryzen 7 5800X can now be found for £175, and the Ryzen 5 5600X can be found for under £150.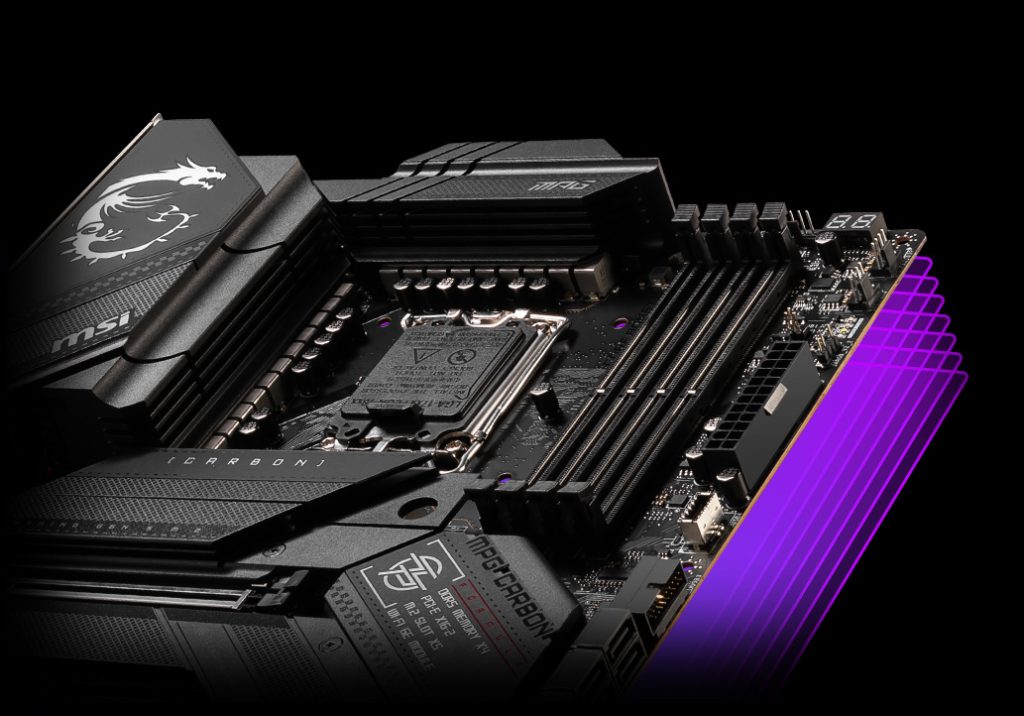 For motherboards, you can save on a good number of Socket AM4 and AM5 motherboards at the moment. The Gigabyte B650 AORUS ELITE AX has fallen under the £200 mark, as has the MSI MAG B650 TOMAHAWK WIFI motherboard. If you are looking for something a bit more high-end, then the MSI MAG X670E TOMAHAWK WIFI motherboard is down from £329.99 to £265.97. On the Socket AM4 front, the MPG X570S CARBON MAX is a good choice at £209.
For Intel processors, socket LGA1700 boards like the MEG Z690 UNIFY and B760 GAMING PLUS motherboards are down to £249.99 and £139.99 respectively. The MSI Z790 Gaming PRO WiFi motherboard has dropped to £189.99 too. Elsewhere, the Gigabyte Z790 Aorus Elite AX can be found for £236.99. A budget-conscious Mini-ITX option can be found with the Gigabyte H610I DDR4, which is currently down to £87.99.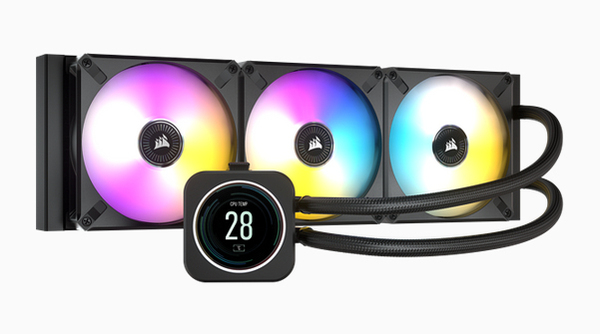 On the cooling front, there is also a lot to choose from. The Corsair Hydro X XH305i custom liquid cooling kit offers everything you need to set up your own custom loop, now down from £559.99 to £469.99 in both black and white colour options.
If you would prefer a simpler all-in-one liquid cooler, then the Corsair iCUE H150i ELITE LCD XT can be found at nearly £100 off, bringing the price down to £224.99 with a 360mm radiator. At the £150 mark, you can find the EKWB EK-Nucleus CR360, also including a 360mm radiator and ARGB fans. The Corsair H150i RGB Elite Performance comes in cheaper still, priced at £139.99. If you prefer a smaller 240mm cooler, then the H100i RGB ELITE can be found for £109.99.
Heading down to the sub-£100 bracket, the Arctic Liquid Freezer II 360mm is a solid option at £99.95. The Aerocool Mirage L360 offers a 360mm radiator and ARGB fans for £69.95, and its 240mm sibling, the Mirage L240, is on sale for £59.99.
If you are in need of a memory boost for your system, then there are both DDR4 and DDR5 memory kits on sale this month. The Corsair Vengeance Pro RGB 32GB 3600MHz DDR4 kit is down to £74.99. If you don't need flashy LEDs or stylised heatsinks, then the Crucial Pro 32GB 3200MHz DDR4 kit can be found for £47.99, or you could opt for the 64GB kit at £88.99.
DDR5 is your best option if you are building a fresh PC or making a modern platform upgrade. The Corsair Vengeance RGB 32GB 6000MHz kit can be found for £120.99, or you could opt for the similarly spec'd Kingston Fury Beast 32GB kit at £120.05. If you have little desire for RGB, then the standard Corsair Vengeance DDR5-6000 kit can be found for £95.99. The Crucial Pro 32GB 5600MHz DDR5 kit with a simple, slim black heatsink can be found for £69.99.
For a speedy storage boost, there are many PCIe 4.0 SSDs to be found on sale too. The Corsair MP600 CORE XT offers 4TB of storage at just £167.99. The speedier Corsair MP600 PRO 2TB, which is also compatible with PS5 consoles, can be found for £125.99. Similarly, Western Digital's WD_Black SN850X 2TB SSD is down from £145.99 to £109.99.
The Crucial P5 Plus is another cost-effective option, offering 2TB of PCIe 4.0 storage for £90.99, or you could opt for the WD_Black SN770 2TB, which is down to £84.90. Finally, we have the Samsung 990 PRO 1TB model at £83.99.
KitGuru Says: That wraps up our list of some of the best Black Friday deals we've found so far for PC components. As always, be sure to shop around as there are plenty of other deals that we couldn't cover here. If you see something particularly good, feel free to let us know in the comments!