At present there are about half of a dozen different general-purpose processing cores for various low-power system-on-chip solutions. There are high-performance, low-power, big and small cores. But when all of these metrics are taken into account, ARM and Intel have the edge over their rivals.
Massive popularization of mobile and other highly-integrated devices and necessity to differentiate created demand not only for custom application processors with exclusive capabilities and unique building blocks, but also for increased performance and special-purpose functionality. As a result, multiple SoC developers in the recent years introduced their own designs of general-purpose cores that should optimize performance and power consumption as well as enable them to compete for the emerging market segments that have new requirements (e.g., servers, cars, etc.).
Linley Group, a high-tech consulting company, recent compared performance, die size and power consumption of various general-purpose processing cores for mobile and highly-integrated devices, including ARM Cortex-A57, ARM Cortex-A53, Apple Cyclone+, Intel Silvermont, Nvidia Denver as well as Qualcomm Krait. Linley Group used die photos from TechInsights and "normalized" die sizes to 20nm process technology.
The smallest of the high-performance mobile general-purpose processing cores is the ARM Cortex-A57, which also delivers rather high performance and is widely used inside contemporary mobile devices. In 32-bit mode, the Cortex-A57 delivers about 20% more performance than its 32-bit predecessor, the Cortex-A15, which is rather good. Intel Corp.'s "Silvermont" is about the same size as the Cortex-A57 and delivers similar performance. However, at its maximum clock-rate, the x86 design uses slightly more power, putting a bit behind in power efficiency.
Apple's Cyclone+ and Nvidia's Denver, which are used inside the Apple A8 and Tegra K1-64 respectively, are much larger than the Cortex-A57, but deliver greater per-core performance than the latter, justifying their larger die area. The Cyclone+ core operates at 1.40 – 1.50GHz to minimize power consumption. By contrast, to deliver high performance, Nvidia's Denver functions at 2.30GHz and consumes more energy than any of the cores in the comparison. This is not exactly surprising since Nvidia originally planned to make Denver using 16nm FinFET fabrication process, not 28nm process technology. Moreover, Denver's design goal was to deliver maximum possible performance within certain thermal design envelopes, not the lowest power consumption possible.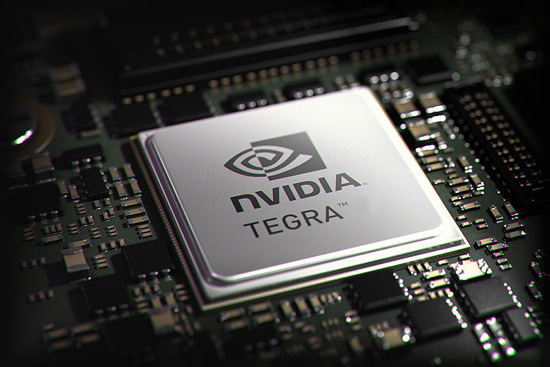 According to Linley Group, Qualcomm's Krait CPU is compact and power efficient, but lacks 64-bit capabilities. Still, keeping in mind that the Krait offers higher performance than the Cortex-A15, it is still not a bad alternative to both the A15 and the A57.
The Cortex-A53 is the least power hungry core among the examined. While the A53 is among the highest-performing in-order cores ever designed, its performance is naturally considerably lower compared to that of high-performance cores. Moreover, Linley Group claims that the A53 is also twice the size of the 32-bit Cortex-A7, far larger than expected.
The main takeaway from Linley Group's findings is that Intel finally managed to almost match ARM's general-purpose processing cores in power consumption while keeping ability to deliver greater performance. Intel's next-generation code-named "Cherry Trail" application processors, soon to appear in devices, will be made using 14nm FinFET technology to reduce power, which will allow Intel to offer both higher performance and lower power consumption compared to ARM SoCs.
Discuss on our Facebook page, HERE.
KitGuru Says: Generally speaking, the bigger the core, the higher is per-core performance. However, with big cores, it becomes hard to scale the number of cores per chip. As a result, to squeeze in more cores, chip designers need thinner process technologies. On the other hand, developers with small cores also need new manufacturing processes to boost clock-rates of their processors and improve per-core performance. After all, it is all about balancing die sizes, performance and power consumption.