F1 2020
We use the DirectX 12 mode, TAA, and the Ultra High quality preset.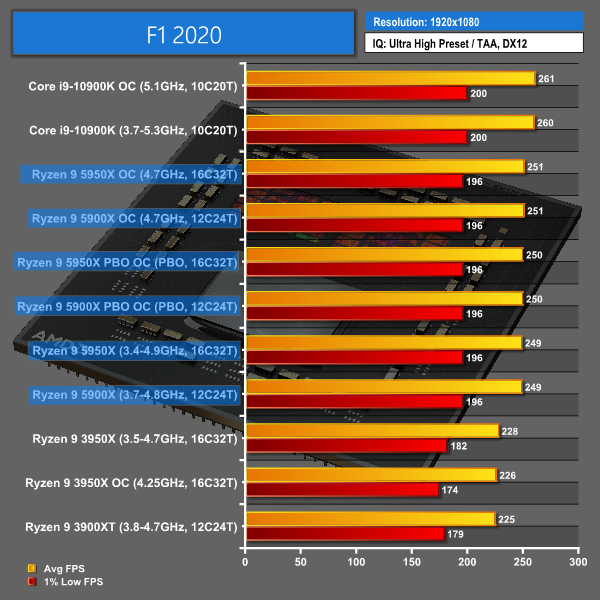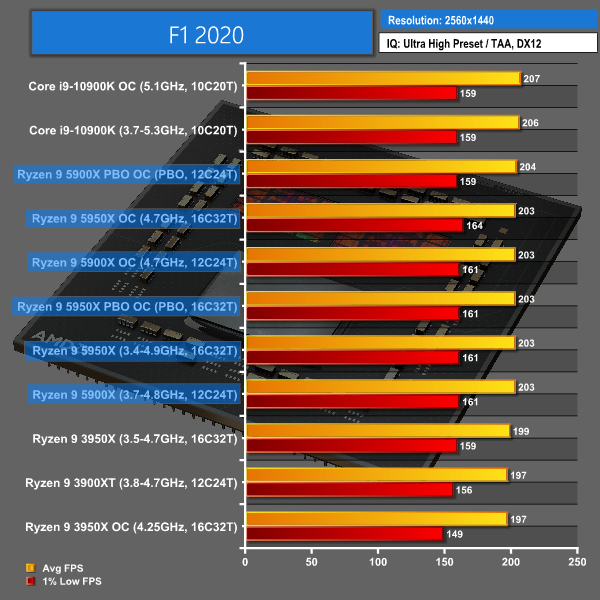 F1 2020 sees AMD making a positive start in gaming performance. At 1080p with an RTX 3080, the performance increases for Zen 3 over Zen 2 are evident, especially to high refresh rate gamers. Intel is still slightly faster at the top of the chart with the 4.9GHz+ 10900K. But AMD's Zen 3 chips have reduced the Intel margin of victory convincingly.
At 1440P, we see the margins of performance difference narrow and all options are fine in this game.
Be sure to check out our sponsors store EKWB here