Handbrake H264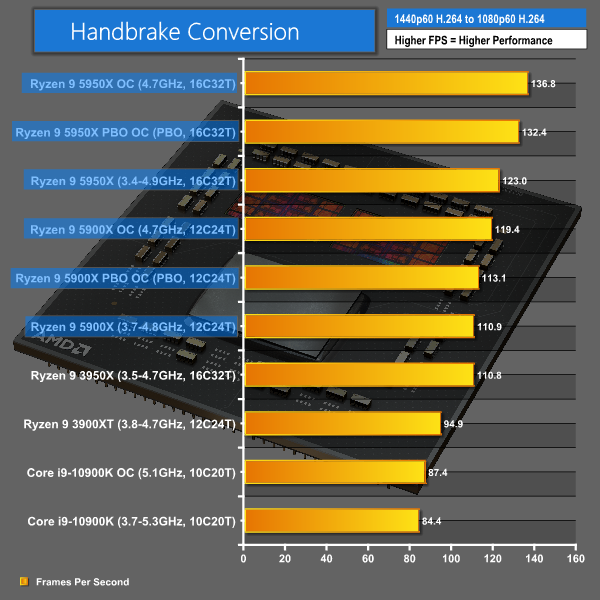 Handbrake in our H264 test configuration struggles to leverage all cores on the 12- and 16-core parts. This brings architecture and boost clocks more into the picture and that is why we see very strong Ryzen 5000 performance numbers.
The 5950X takes a convincing position at the top of our chart by outperforming the 3950X to the tune of 11% at stock. Turn on PBO and the 16-core Zen 3 chip's performance flies up by 8%.
Handbrake H265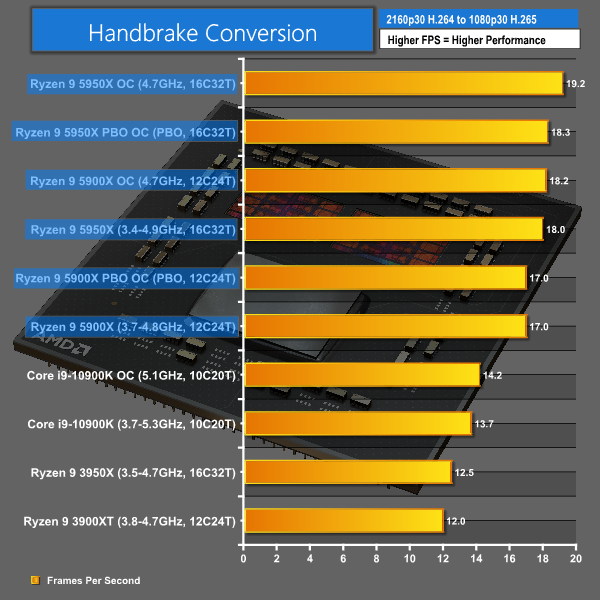 Our Handbrake H265 test is more cache and clock speed sensitive as it often lingers at sub-60% core utilisation on a 16-core chip, for example. That is why we see Zen 2 struggle previously. Nevertheless, the architectural improvements for Zen 3 do a superb job at delivering new heights for our H265 test setup.
Be sure to check out our sponsors store EKWB here: https://ek.tech/kit-guru