Blender Classroom Benchmark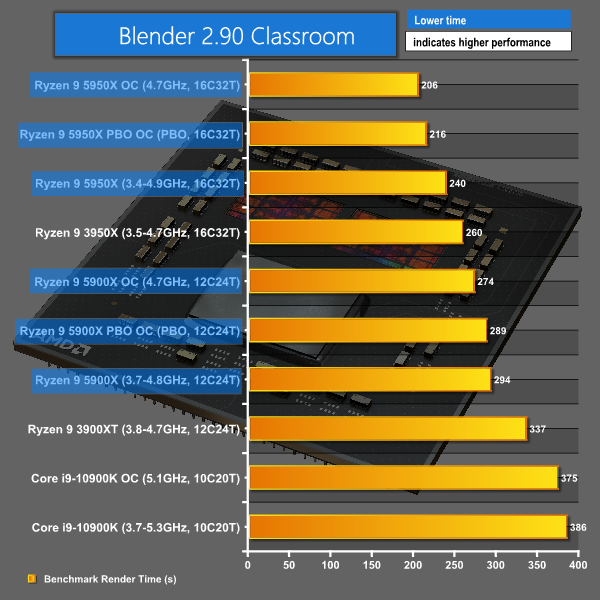 The new 5950X renders the frame 20 seconds quicker than the Zen 2 16-core 3950X. This represents a 7.7% render time decrease which is very respectable. Unlocking the clock speed shackles boosts the 5950X performance by another couple of big notches.
V-Ray CPU Benchmark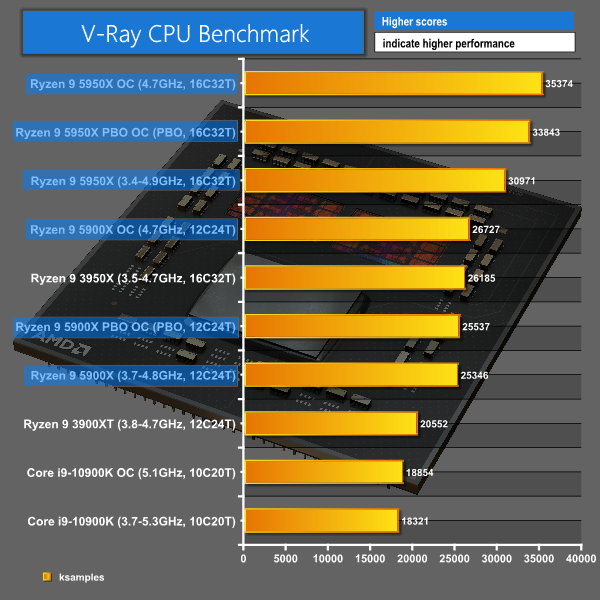 The 5950X is 18% faster than the 3950X it succeeds but the Zen 3 flagship adds a further 14% to its own performance numbers via overclocking. Impressive!
Be sure to check out our sponsors store EKWB here