Performance from the new Zen 3 AMD Ryzen 9 5950X 16-core processor is highly impressive. The architectural improvements of Zen 3, in the form of the new 8-core, 32MB CCX and under-the-hood latency enhancements have really delivered in a variety of workloads, including gaming.
Further performance uplift versus its predecessors and competition is delivered via the higher operating clocks for Ryzen 5000, despite still using the same TSMC 7nm process node, albeit with silicon design tweaks from AMD.
A reasonable gaming performance summary would be that AMD is no longer left lagging behind Intel in terms of gaming performance. In our testing, the Core i9-10900K at 4.9GHz+ remains a stellar option for high refresh rate gaming, but AMD has made significant strides with Zen 3 to close the performance gap.
Technically, the Intel chip still looks a little faster based on our testing, but with victories trading back and forth between the 10900K and Zen 3, I do not think it would be unfair to highlight both options as strong, market-leading gaming processors. The Zen 3 gaming performance improvement over Zen 2 is sizable and welcomed.
Overclocking has been improved by a substantial margin in both the manual OC and PBO forms. PBO is a good balance for this generation and is a justifiably good way to run the chip as we saw around 4.45GHz all-core whilst maintaining a 5GHz maximum 1T boost clock.
We get the same power efficient performance that we have come to expect from Zen and the obvious benefit of AM4 platform compatibility is maintained. Power efficiency for the 5950X is actually improved versus its predecessor thanks to better IPC.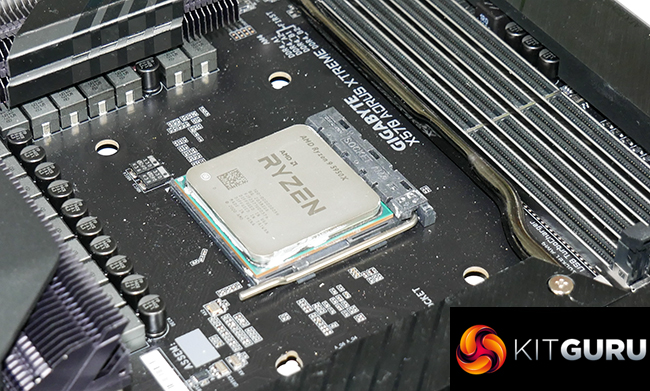 I think AMD's improvements for the 16-core 5950X have delivered a pretty easy-to-declare winner. At its price point of around £750, there is no reasonable, justifiable competitor from Intel, so the new Zen 3 part only really goes up against its Zen 2 predecessor. At around £80 higher current pricing for the 5950X versus the 3950X, I feel that the Zen 3 part is a worthy upgrade thanks to superior IPC, better clock speed behaviour, and enhanced gaming performance.
I know a lot has been said about AMD's price increases with Ryzen 5000 and the potential erosion of some of the value factor. But for the Ryzen 9 5950X, the price increase is absolutely justified by its performance improvements and extremely strong market position.
Zen 3 represents a significant addition to AMD's product stack and really hammers home the point that AMD is still, without question, the dominant force in the desktop CPU market. The flagship of AMD's new-and-improved mainstream line-up – the Ryzen 9 5950X – offers superb productivity performance, high gaming frame rates, and excellent power efficiency. This is a superb high-end processor without any notable weaknesses.

The AMD Ryzen 9 5950X MSRP is $799 USD and £749.99 in the UK. The Ryzen 9 5950X is currently available at Overclockers UK HERE.
Discuss on our Facebook page HERE.
Pros:
Excellent performance in a variety of workloads – multi-threaded productivity, lightly threaded tasks, and high refresh rate gaming.
Impressive boost clock speeds up to 5GHz.
Strong gains from PBO and manual overclocking.
Excellent thermal performance with off-the-shelf CPU coolers.
Remarkable power efficiency.
Drop-in upgrade for current 500-series AM4 owners.
Superior value versus more expensive HEDT solutions.
Cons:
Stock all-core clock speeds not improved versus Ryzen 9 3950X.
More expensive than its predecessor but justified with higher performance.
KitGuru says: The Zen 3 Ryzen 9 5950X takes the mainstream flagship status away from its Zen 2 3950X predecessor. In doing so, it offers a new tier of performance in a variety of scenarios to buyers with £750 to spend on a processor. The Ryzen 9 5950X truly is a fantastic product.

Be sure to check out our sponsors store EKWB here