Sandra Processor Arithmetic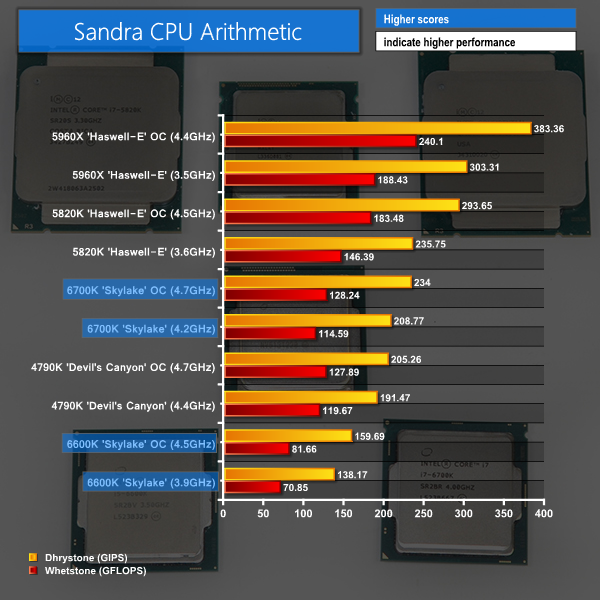 Sandra Cryptographic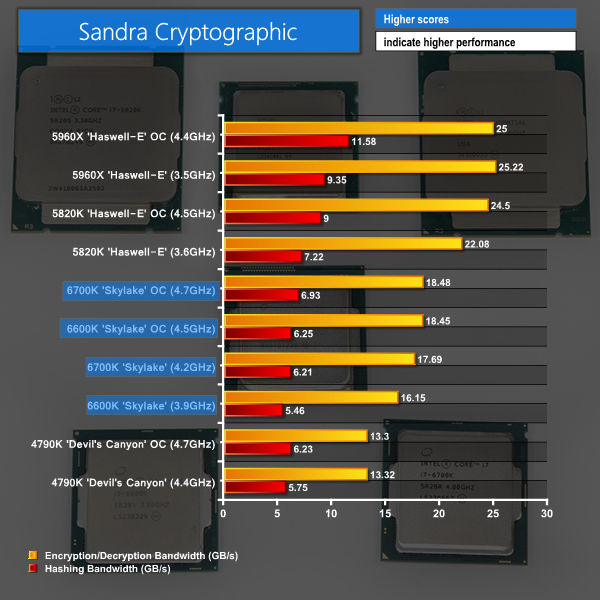 Sandra Memory Bandwidth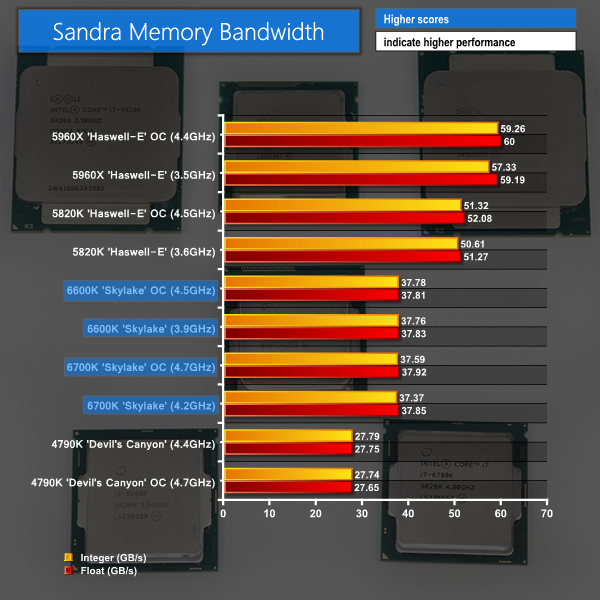 Synthetic benchmarks show very little deviation from the real-world performance that we have already observed. A 4.2GHz i7-6700K can't quite match the performance of a 4.7GHz 4790K in CPU number-crunching workloads, and it takes a 1.1GHz speed benefit for the Skylake i7 to near 5820K-level performance. Encryption and decryption processes show preference towards the Skylake architecture, irrelevant of how many threads are thrown at the task.
The application of high-speed DDR4 memory, for the first time on Intel's mainstream platform, provides substantial gains to system memory bandwidth. Almost 40GBps of bandwidth from four sticks of G.Skill's 3200MHz CL16 DDR4 memory is an improvement of nearly 40% over a fast pair of Corsair's 2400MHz CL10 DDR3 DIMMs.
The numbers suggest that Skylake has under-the-hood improvements in the way it handles memory resource allocation. Both Haswell-E chips used a similarly-fast 3200MHz CL16 kit of DDR4 memory but could 'only' manage a bandwidth increase of around 35% (5820K) and 60% (5960X) for 100% more memory channels.