Advanced Micro Devices said this week that in the light of changing market environment and dropping revenues it will reprioritize its research and development (R&D) investments. The company will lower spending on creation of computing and graphics (CG) products and will boost funding of enterprise, embedded and semi-custom (EESC) projects.
Since AMD's revenue for the fourth quarter of 2014 was down to $1.24 billion, a 22 per cent drop year-over-year, it had to decrease its R&D spending during the quarter to $238 million from $293 million in the fourth quarter of 2013. AMD expects its revenue in Q1 2015 to decrease 15 per cent sequentially (±3 per cent) to around $1.054 billion, a decline of 24.7 per cent from the same period a year ago. Because of the major revenue decline in the Q1 2015, AMD will have to cut its operating expenditures (OpEx) and R&D budgets for the quarter. At present, it is expected that AMD will spend around $200 million on research and development in Q1, down from $279 million in the same period a year ago. As a result, the company will have to make tough choices which projects to fund. Apparently, the company decided to cut-down R&D spending on development of new CG products and boost spending on its EESC products.
"We will increase our R&D investments in enterprise, embedded, and semi-custom," said Lisa Su, chief executive officer of AMD, during a conference call with investors and financial analysts. "AMD is the only company in the industry that can offer a full continuum of high-performance standard and custom solutions, spanning both the ARM and x86 ecosystems, and we must leverage this position to drive differentiated and innovated solutions for our customers."
AMD's enterprise, embedded, and semi-custom products heavily rely on technologies originally developed for the CG segment. To win contracts in the EESC segment, AMD needs to design certain new server platforms, semi-custom solutions as well as embedded chips using the aforementioned building blocks.
Theoretically, as a part of increased R&D investments in EESC projects, AMD could boost spending on development of its high-performance "Zen" and "K12" micro-architectures that will be used to power future Opteron and other microprocessors. If that is true, this may be a good news since AMD does need competitive high-end chips for various markets. Unfortunately, the structure of AMD's R&D budget is not completely certain and it is unknown how declines on CG R&D really affect spending on new CPU micro-architectures.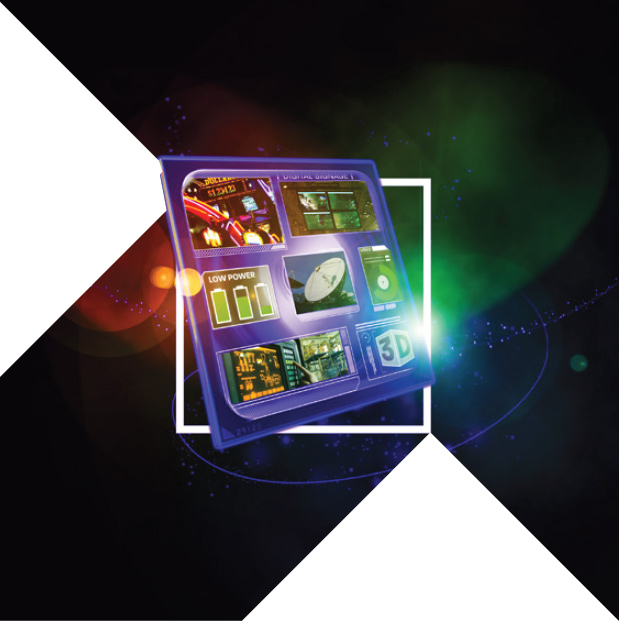 Two things that are clear now: AMD is going to decrease overall R&D spending this quarter both sequentially and annually, AMD will reduce investments in new graphics processing units.
"When you look at the OpEx side of the house, it is probably true that on the CG side is where the expenses are coming down, more than probably in the embedded, enterprise, and semi-custom," said Devinder Kumar, chief financial officer of AMD. "But overall, we are managing the OpEx in line with revenue, while protecting the investments on the R&D."
Discuss on our Facebook page, HERE.
KitGuru Says: Although Lisa Su promised not to decrease AMD's research and development investments going forward several months ago, since R&D budgets depend on revenue, the company will just have to lower its investments if its sales drop. Sales of computing and graphics (CG) products in the Q4 decreased to $662 million, down 15 per cent sequentially and 8.4 per cent year-over-year. Therefore, AMD has a perfect excuse to lower its CG R&D budgets. Unfortunately, without fundamental CG technologies, the company's EESC products just cannot be developed…