Shadow of the Tomb Raider is an action-adventure video game developed by Eidos Montréal in conjunction with Crystal Dynamics and published by Square Enix. It continues the narrative from the 2013 game Tomb Raider and its sequel Rise of the Tomb Raider, and is the twelfth mainline entry in the Tomb Raider series. The game released worldwide on 14 September 2018 for Microsoft Windows, PlayStation 4 and Xbox One. (Wikipedia).
We test using the Highest preset, with AA disabled. We test using the DX12 API.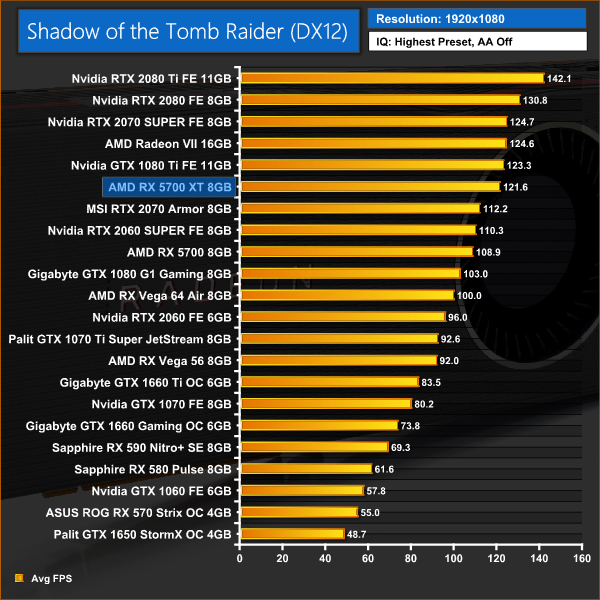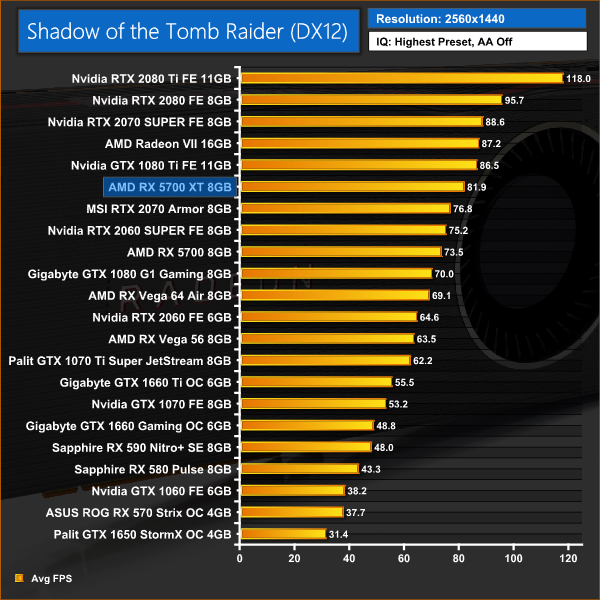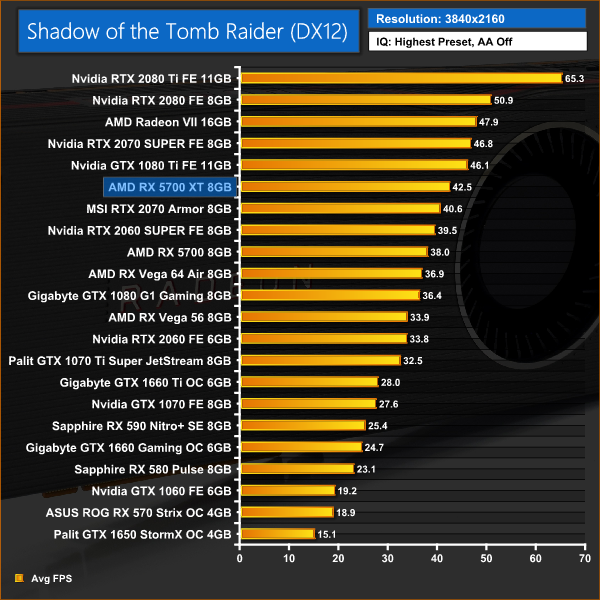 Shadow of the Tomb Raider is another interesting game to look at, with the 5700 XT again faster than the 2060 SUPER by almost 12FPS at 1080p. Compared to 2070 SUPER, on the other hand, the AMD card remains 6% slower on average.
Be sure to check out our sponsors store EKWB here