We take our noise measurements with the sound meter positioned 1 foot from the graphics card. I measured the noise floor to be 32 dBA, thus anything above this level can be attributed to the graphics cards. The power supply is passive for the entire power output range we tested all graphics cards in, while all CPU and system fans were disabled.
A reading under load usually comes from running the 3DMark Fire Strike Ultra stress test 20 time, however with both AMD cards I noticed significantly louder noise levels while gaming versus this stress test. To give more representative figures, the results below come from playing Battlefield V for twenty minutes. An idle reading comes after leaving the system on the Windows desktop for 30 minutes.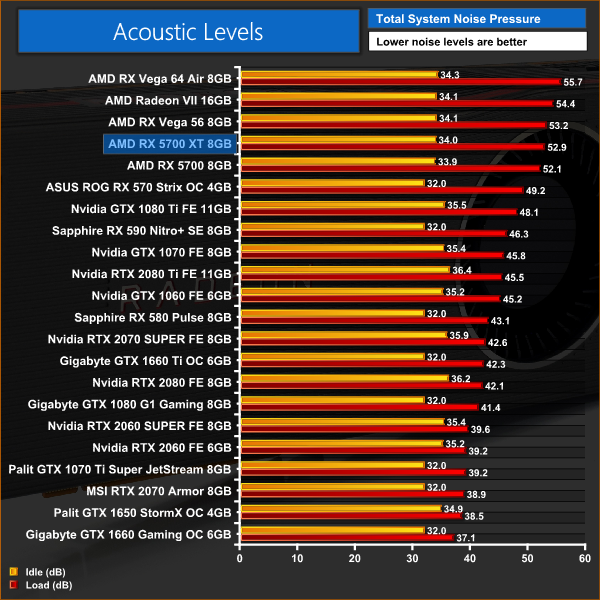 Both Navi cards perform similarly in terms of acoustics. Neither is quite as ear-shattering as Vega 64, but both are still very much on the loud side which is quite annoying. Once again we look to partner cards to reduce noise levels for AMD.