Not content to just launch its new processors, today also marks the release of AMD's new mid-range graphics cards, the Radeon RX 5700 and RX 5700 XT. We have a separate review of the 5700 if you want to read about that, but here we focus on the higher-end 5700 XT variant.
With no beating about the bush, it is clear AMD is in a fantastic position with this card. At the original price of $449, the 5700 XT was positioned as a strong value alternative to the 2070 SUPER – slotting in between that card and its little brother, the 2060 SUPER, in terms of price.
AMD, however, was clearly not interested in just being a 'value alternative', and we were told of a $50 price drop just two days before launch, giving the card a new $399 MSRP. In other words, it's now priced the same as the 2060 SUPER.
That is very significant, as when compared to the 2070 SUPER, the 5700 XT comes close but is on average 4% slower – outperforming the Nvidia card in just two of our games today, namely Battlefield V and Deus Ex: Mankind Divided. Both those titles favour AMD hardware, and if we take them out of the equation the 5700 XT drops to 8% slower than the 2070 SUPER.
That's still pretty decent, however, and like I said it presents good value considering the original pricing was still going to be $50 less than the 2070 SUPER. If we compare the 5700 XT to the 2060 SUPER, though – and remember, they are now priced exactly the same – it's a clear win for AMD, with the 5700 XT performing on average 10% faster, but up to 20% faster in some individual titles like Battlefield V.
Relative to its sibling, the 5700, this XT model is on average 11% faster and that was pretty consistent across our testing. At 14% more expensive, that does make the 5700 slightly better value overall, but it has always been the case that you need to pay more to get more in the graphics card market.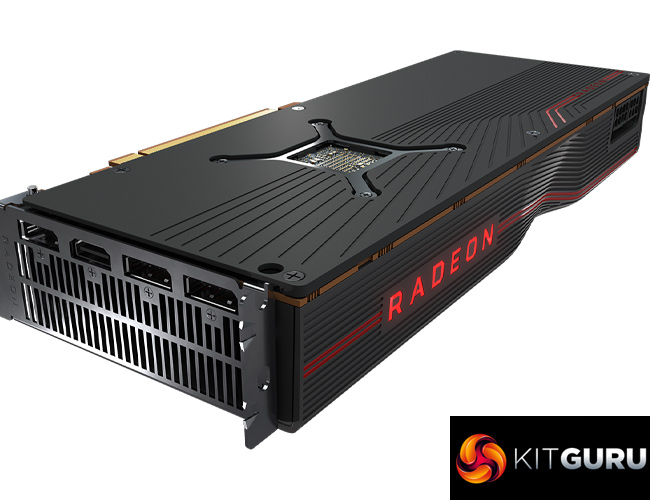 AMD's reference design for the 5700 XT is OK but not great – Nvidia's Founders Editions are undoubtedly superior in regards to their coolers. 5700 XT doesn't run as hot as Vega 64, but the GPU still peaked at 80C – or 7C hotter than the 2070 SUPER Founders Edition. It's also not as loud as Vega 64, but again it is still very much on the loud side and is easily beaten by Nvidia's designs in this regard. Clearly AMD is reliant on its partners to produce more effective coolers than the reference designs, and we will have to hope they can do so without adding too much to the price tag.
Power draw, on the other hand, shows a fantastic improvement for AMD, with the 5700 XT drawing essentially the same levels of power as the 2070 SUPER. Or put it another way, 5700 XT draws 120W less than Vega 64, while outperforming it by 16%. It's a remarkable turnaround for AMD, whose cards have been long known as power hogs.
To round out this review, I was planning on doing a final comparison between the 5700 XT and the 2070 SUPER. The pre-release price cut, however, has rendered that line of thinking moot – as 5700 XT is now a direct rival to the 2060 SUPER, not the 2070 SUPER, with both of those cards priced at $399.
At its original $449 price, the 5700 XT would have still earned a recommendation as a solid value alternative, even proving faster than the 2070 SUPER in select DX12 titles like Battlefield V. At $399, it is on average 10% faster than the 2060 SUPER, and only came marginally slower than that Nvidia card in one of our games. With both priced the same, for me the AMD card is a clear winner.
Of course, AMD cards do not yet have any support for ray tracing, where Nvidia has the edge. In fact, I would expect Nvidia to really begin cranking up the ray tracing marketing to try and fire home that distinction between the two cards. Like I said in the 5700 review, at the moment ray tracing isn't a significant advantage for Nvidia due to the very low number of games that currently support the technology. Blockbuster after blockbuster title announced RTX support at E3, though, so I can only see ray tracing getting bigger and bigger.
All we can do, though, is assess the AMD Radeon RX 5700 XT based on how things stand now. And the facts are clear – it's 10% faster than the RTX 2060 SUPER for the same money. Yes, the reference design needs work, so let's hope AMD's partners can come to market with a range of solid cards as close to MSRP as possible – but taken as a new technology, the 5700 XT is very impressive.

RX 5700 XT has a MSRP of $399, and we'd expect to see UK pricing around the £379 mark. You can see all the options available from Overclockers UK HERE.
Pros
Easily faster than RTX 2060 SUPER.
Has the edge on RTX 2070 SUPER in Battlefield V.
Pre-launch price cut makes this the best option at $399.
Vastly improved power efficiency for AMD.
Attractive shroud design.
Cons
Reference card is still loud.
Limited gains from overclocking.
Nvidia's Founders Edition designs are quieter and cooler.
No ray tracing support at launch.
KitGuru says: AMD has well and truly put the cat amongst the pigeons with the RX 5700 XT. It's faster than the RTX 2060 SUPER for the same money, and even bests the RTX 2070 SUPER in some titles. We've not heard the last of it from Nvidia, but at $399 this is the card to beat.
Be sure to check out our sponsors store EKWB here: https://ek.tech/kit-guru