For our temperature testing, we measure the peak GPU core temperature under load, as well as the GPU temperature with the card idling on the desktop. A reading under load comes from running the 3DMark Fire Strike Ultra stress test 20 times. An idle reading comes after leaving the system on the Windows desktop for 30 minutes.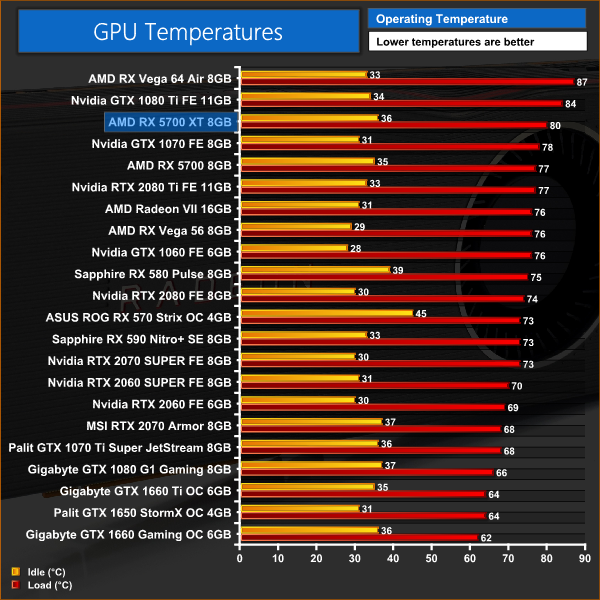 Moving onto GPU temperatures, this reference cooler is OK. A peak of 80C isn't the end of the world, but nor is it especially cool – at least we're not nearing Vega 64 temperatures! Either way, there's no doubt that Nvidia's Founders Edition design is much better than this reference card, so it once again puts the onus on custom cards to lower temperature further.
Our thermal imaging camera reports no issues for the side of the card's shroud, but as expected there is a noticeable hot-spot behind the GPU core – where AMD left a cut-out in the backplate. You can see from the blue surrounding areas that the backplate itself does a good job at spreading the heat from the rest of the PCB.
Be sure to check out our sponsors store EKWB here: https://ek.tech/kit-guru