Here we present the average clock speed for each graphics card while running the 3DMark Fire Strike Ultra stress test 20 times. We use GPU-Z in tandem with the Powenetics Project to record the GPU core frequency during the Fire Strike Ultra runs – at the end, we are left with around 4300 data entries.
We calculate the average core frequency during the entire 20-run test to present here.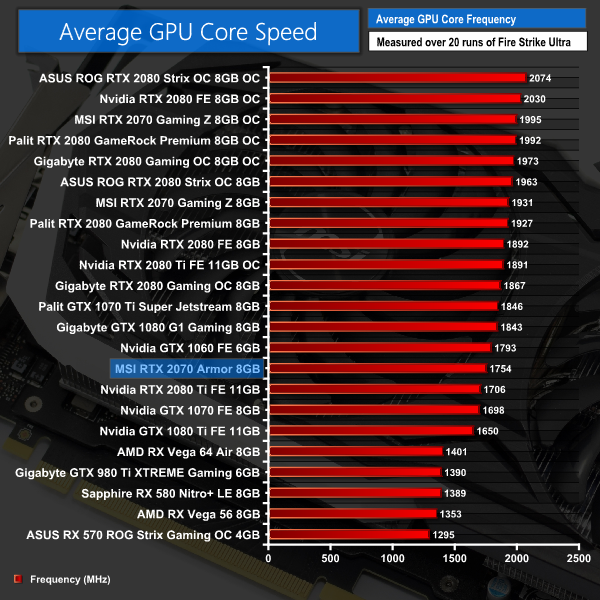 Considering this is a reference clocked card, it is no surprise to see the Armor 8G run about 180MHz slower than the factory overclocked Gaming Z out of the box. Its average frequency of 1754MHz is still over 130MHz faster than the rated boost clock, though, so we can thank GPU Boost for the extra speed.
If you're interested, we look at manual overclocking later in the review to see if the Armor 8G can close the gap on its faster sibling.