We take our noise measurements with the sound meter positioned 1 foot from the graphics card. I measured the sound floor to be 34 dBA, thus anything above this level can be attributed to the graphics cards. The power supply is passive for the entire power output range we tested all graphics cards in, while all CPU and system fans were disabled.
A reading under load comes from running the 3DMark Fire Strike Ultra stress test 20 times. An idle reading comes after leaving the system on the Windows desktop for 30 minutes.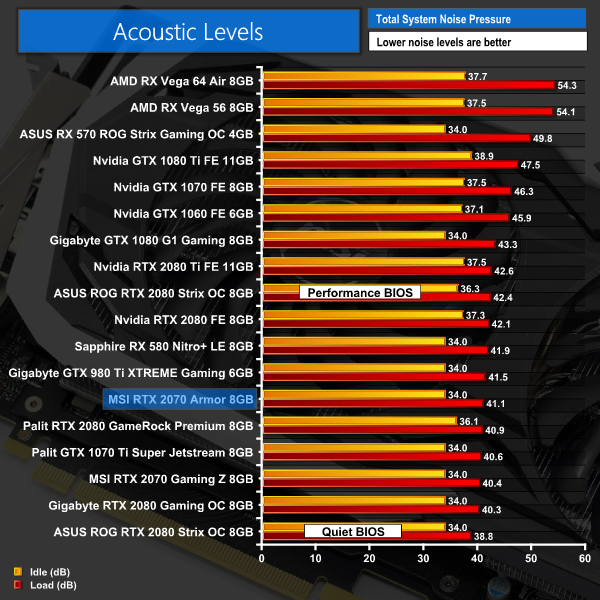 The Armor 8G is an impressively quiet card as well, with the total noise output peaking just over 41dB. While this means it isn't up there with the absolute quietest RTX cards we have tested, it is not far away at all – you would be very hard pressed to hear this once it's installed in a case.
It also sports MSI's Zero Frozr fan-stop mode, where the fans stop spinning once the GPU core is operating at less than 60C. This means that the card is silent during idle and low-load situations.