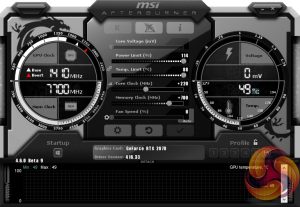 I have to say, overclocking this card was the one area I was most looking forward to during my testing – all of the aftermarket RTX cards we have reviewed so far have been factory overclocked models, with little manual overclocking headroom. I was eager to see how much I could squeeze out of this reference clocked RTX 2070.
So, to overclock the card we used MSI Afterburner. We maximised the power limit and temperature target sliders, before adding +220MHz to the core and +700MHz to the memory. +240MHz to the core was stable in 3DMark but crashed when we tested Shadow of the Tomb Raider, so we settled with the 220MHz overclock.

3DMark and Games Testing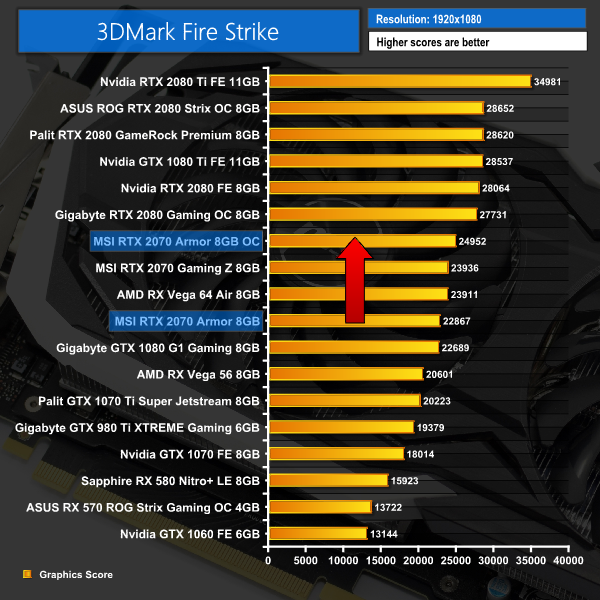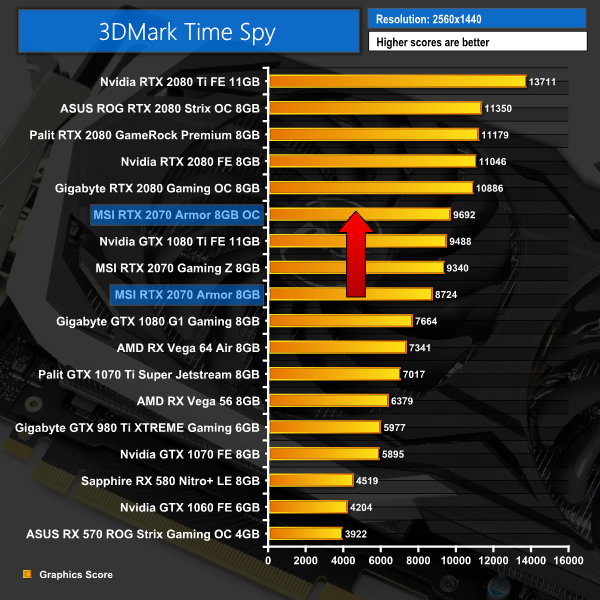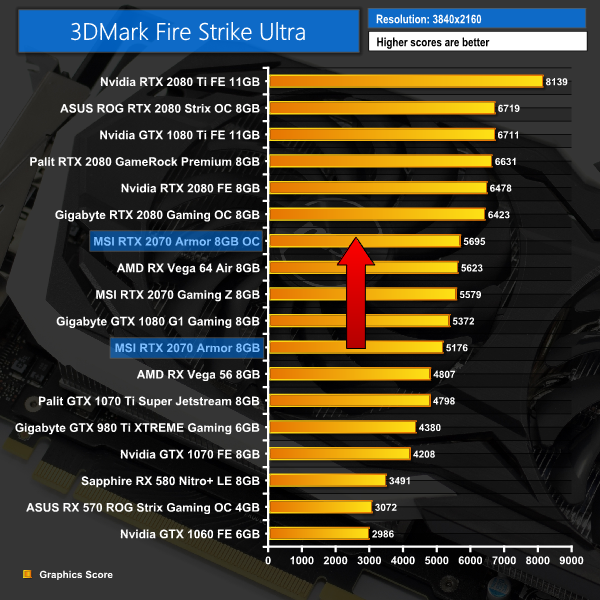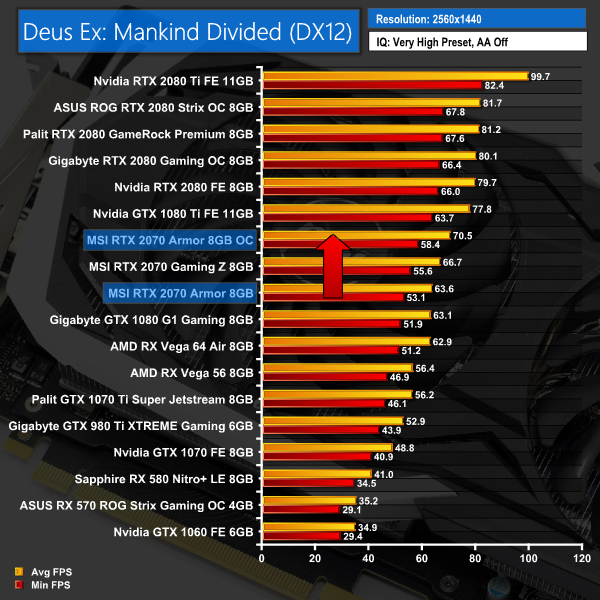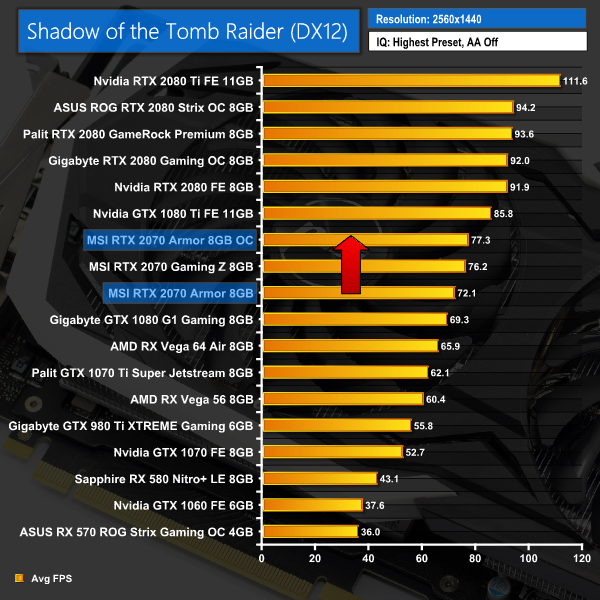 I have to say, I was very impressed with this overclock. The Fire Strike score went up over 2000 points (an extra 9%), while we also gained an extra 7FPS in Deus Ex: Mankind Divided and another 5FPS in Shadow of the Tomb Raider. Not bad at all!