For our temperature testing, we measure the peak GPU core temperature under load, as well as the GPU temperature with the card idling on the desktop. A reading under load comes from running the 3DMark Fire Strike Ultra stress test 20 times. An idle reading comes after leaving the system on the Windows desktop for 30 minutes.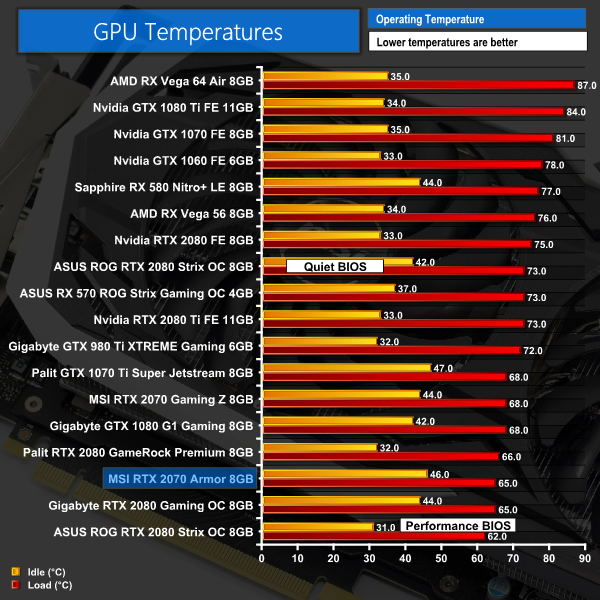 I must confess that I was pleasantly surprised when I saw how cool the Armor 8G runs – it peaked at just 65C which is one of the best results we have seen from an RTX 20-series card. It obviously helps that the GPU is not running as fast as a factory overclocked model, but this is still a top result.

The thermal gun results are even better. The side of the card didn't get any hotter than 54.9C, which is fantastic and actually one of the best results I have seen from our thermal imaging camera. The rear of the card, too, peaked at just 53C in the area behind the GPU core. It may be a fairly basic cooler, but it can certainly do the job just fine for this reference clocked RTX 2070.