In Middle-earth: Shadow of Mordor, the player plays as a ranger by the name of Talion who has wraith-like abilities.In this open world video game, players have the freedom to pursue side quests and roam around the world.
We used Shadow of Mordor's Very High image quality preset for both resolutions and tested using the built-in benchmark.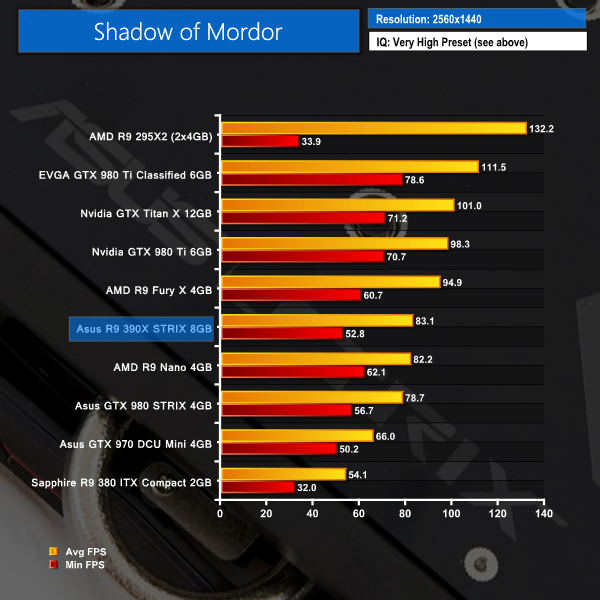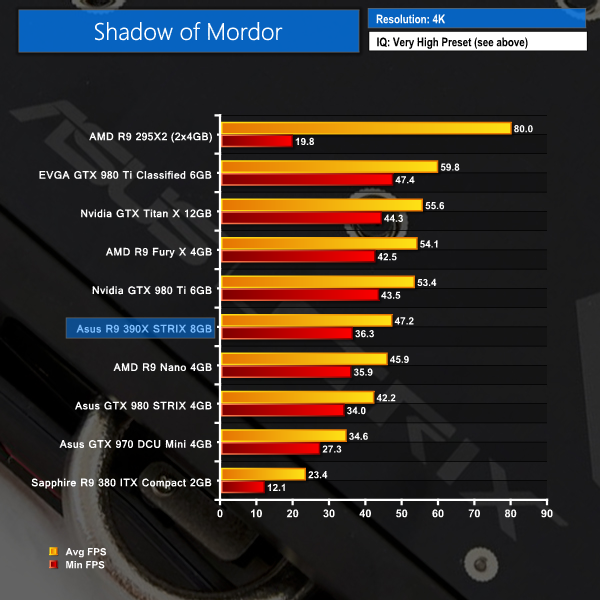 Thanks to its small factory overclock on the GPU core, Asus R9 390X STRIX DC3 OC is able to outperform the GTX 980, as well as AMD's R9 Nano, in our Shadow of Mordor 1440P test.
The same performance lead holds true at 4K, and the frame rates of Asus' R9 390X STRIX DC3 OC sit nicely in the range where a FreeSync monitor is likely to operate.