Battlefield 4 's single-player Campaign takes place in 2020, six years after the events of its predecessor. Tensions between Russia and the United States have been running at a record high, due to a conflict between the two countries that has been running for the last six years. (Wikipedia).
For 2560×1440 testing, we opted for Battlefield 4's Ultra preset. When testing with the demanding 4K resolution, we opted for Battlefield 4's High IQ preset in order to make playable frame rates a greater possibility. Our frame rates are recorded using a section of the game.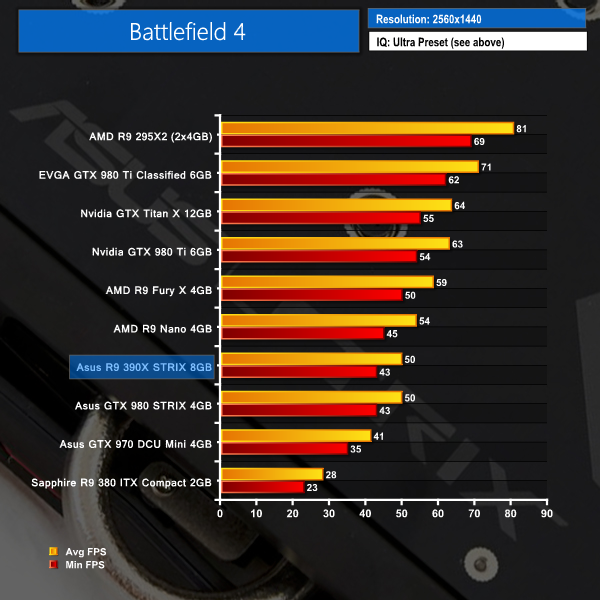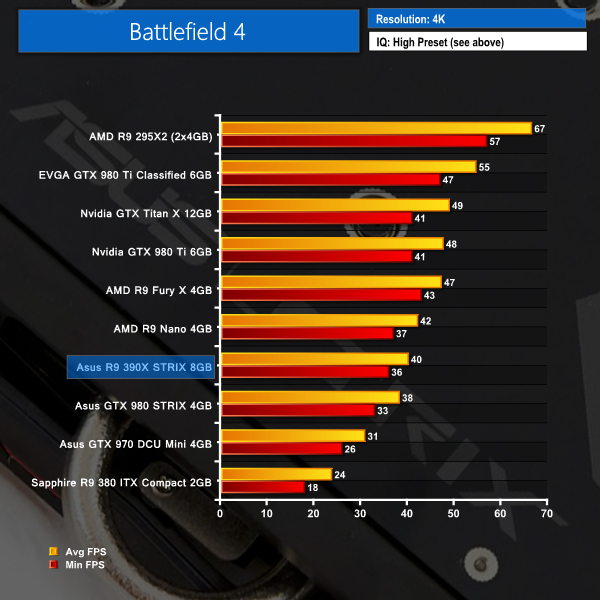 Battlefield 4's 1440P setting sees Asus' STRIX versions of the R9 390X and GTX 980 battling it out and matching one another's performance numbers.
Cranking the resolution up to 4K sees the Asus R9 390X STRIX DC3 OC open up a performance lead over the GTX 980, however our operating logs show that the AMD card's 8GB of VRAM does not provide a benefit in Battlefield 4, even at 4K. Performance of the R9 390X at 4K is only 5% behind that of the R9 Nano.