Grid Autosport (styled as GRID Autosport) is a racing video game by Codemasters and is the sequel to 2008′s Race Driver: Grid and 2013′s Grid 2. The game was released for Microsoft Windows, PlayStation 3 and Xbox 360 on June 24, 2014. (Wikipedia)


We test with 8x anti aliasing enabled and the quality setting at 'ULTRA'. shown above.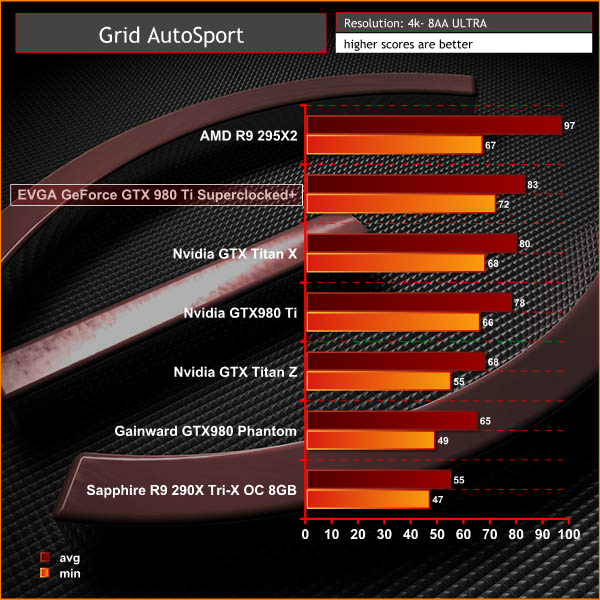 This engine isn't one of the most demanding right now, however we can see that the single EVGA GTX980Ti  can power the engine at 4K – while maintaining frame rates above 70 at all times.